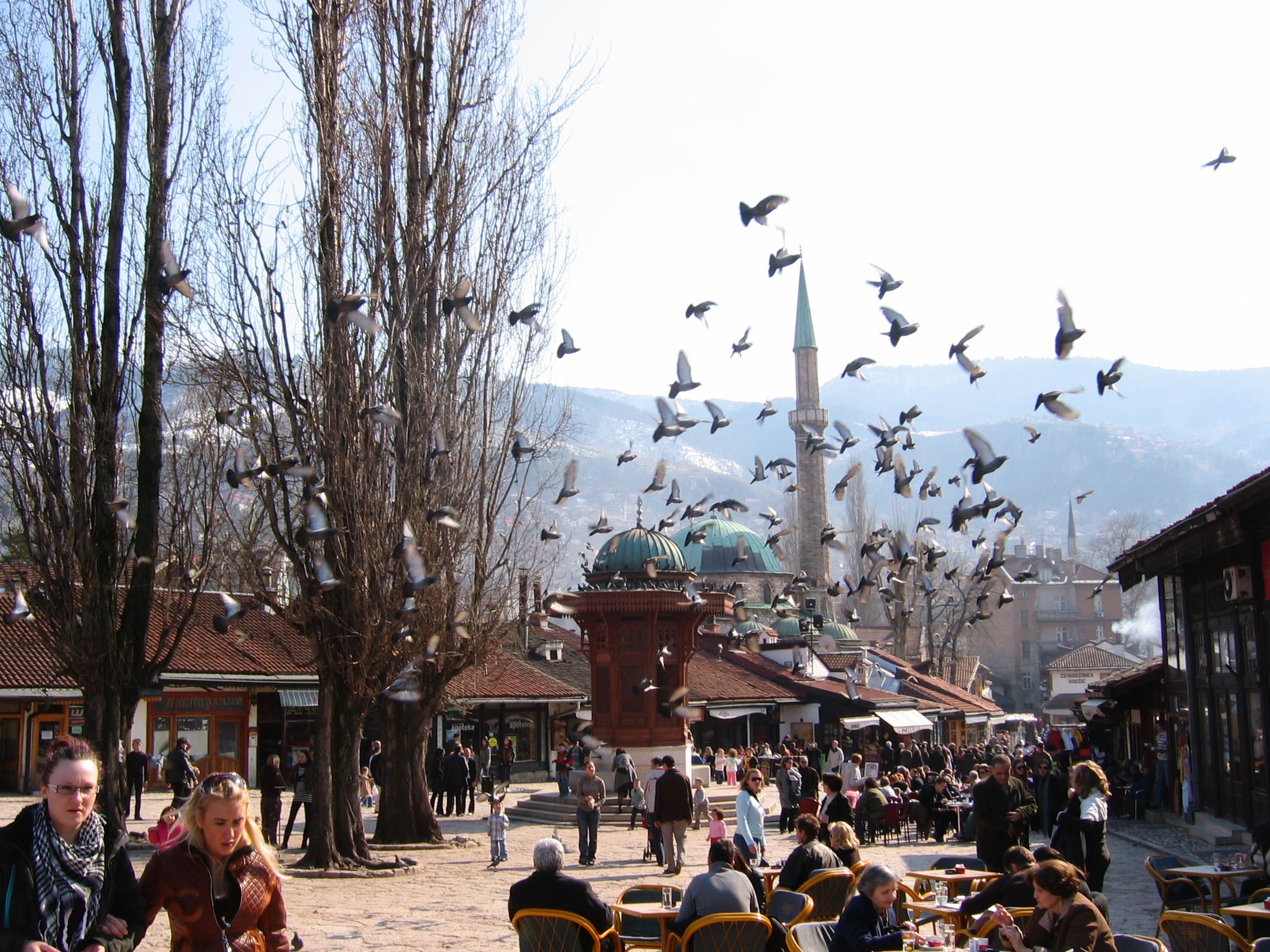 By Medina Malagic – Sarajevo
Today, the Commission has declared Sarajevo's Baščaršija, the name given to the Old Town of Sarajevo, a national monument for the Preservation of National Monuments of B&H at its 61st session.
The President of the Commission LjiljanaŠevo said that the declaration of the Old Town as a national monument was a long and complicated process. It involved extensive collaboration with relevant institutions related to the protection of heritage at the federal, cantonal and municipal level.
Located in the municipality Stari Grad (Old Town), Baščaršija continues to be one of the top tourist destinations in Sarajevo. The area is replete with historical buildings and heritage sites. Sarajevo is one of the rare cities in Europe in which different historical periods are clearly demarcated by the architecture. From the socialist era buildings, to the Austro-Hungarian influence in the center and then followed by the Old Town, tourists often remark how they feel as if they are experiencing different eras in history as they stroll around this small, yet very cosmopolitan city.
The separation of the Austro-Hungarian part of the city to Old Town is marked by a visible line on the ground, and with one foot over the line, the Old Town of Sarajevo begins, with its winding, narrow streets populated by old artisan shops, restaurants with traditional food and an array of small, privately-owned shops.
The decision to declare Baščaršija a national monument to preserve its authenticity, asl well as to recognize the historical significance of the area. According to Commission President Ševo, Baščaršija has witnessed the building of unplanned objects.
This means that unplanned building conflicts with the fact that the entire area of the Old Town and what it represents, a ''historical document on its development'', said Commissioner President Ševo, and added that declaring this part of Sarajevo as a national monument would prevent the construction of objects that would obstruct this unique part of the city.
In addition to the Old Town, the necropolis and stecci (old tombstones) in municipality Ilijas were also declared national monuments and on the list of endangered monuments.
During the conflict in B&H, cultural genocide was committed, which culminated in the burning of the Vjecnica, the national and university library of Sarajevo. The Vjecnica has been rebuilt and is scheduled to hold its official ceremony for the reopening in June. With this, in addition to the declaration of the national monuments in B&H, greater attention is being put on the cultural and historical legacy of B&H, as well as its continuing preservation.