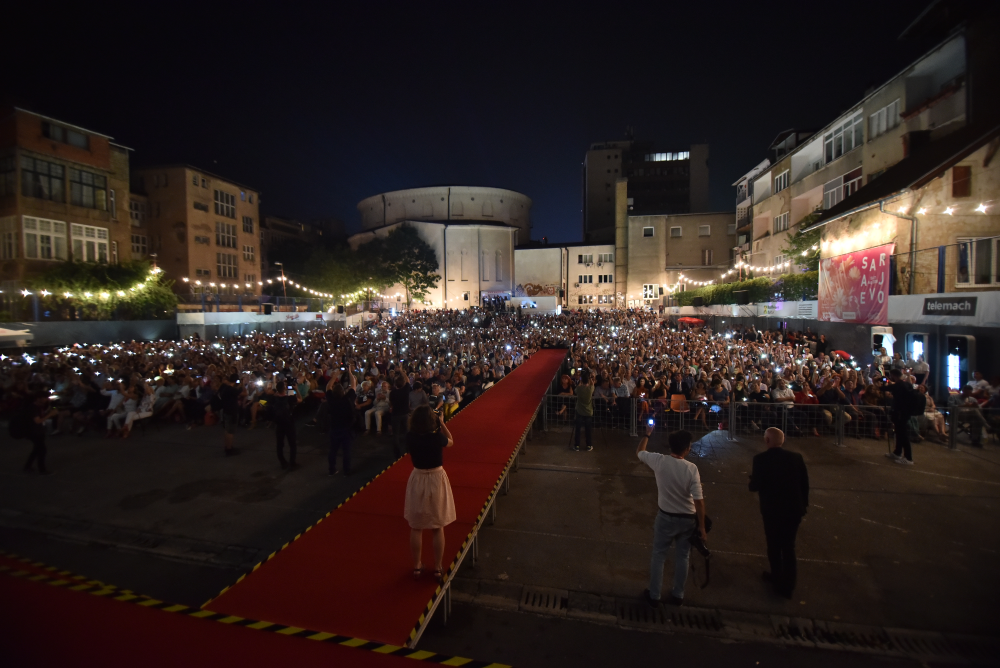 Emilie Bujès from Switzerland, the Artistic director of Visions du Réel International Documentary Film Festival Nyon, Orwa Nyrabia from Syria, the Artistic Director of the International Documentary Film Festival Amsterdam, and Nenad Puhovski from Croatia, the director of the Croatian independent documentary production, Factum, and ZagrebDox Film Festival, will serve on the jury of the Competition Programme – Documentary Film on the 25 edition of Sarajevo film Festival.
The Festival edition this year will be held under the auspices of the United Nations Educational, Scientific and Cultural Organization, UNESCO.
UNESCO has recognized the Sarajevo Film Festival "as an event in line with the priorities of the Organization aimed at promoting dialogue and tolerance through the arts", the UNESCO Director-General, Audrey Azoulay, wrote in a letter.
"I am confident that the 25th Sarajevo Film Festival and its programs will contribute to giving access to films to a wide audience and to strengthening peace in Southern Europe", states Azoulay.
Adil Osmanović, the Civil Affairs Minister and President of National Commission for UNESCO of Bosnia and Herzegovina said that he Sarajevo Film Festival is an excellent example that high quality projects from Bosnia and Herzegovina can be competitive internationally, and as such it deserves compliments and congratulations
"As the best known and the most prestigious film showcase in this part of Europe, the Sarajevo Film Festival sets a new standard of excellence each year. This year, it will be held under the auspices of UNESCO. I am confident that the 25th Sarajevo Film Festival will not only bring together film enthusiasts, but that it will also contribute to the promotion of Sarajevo and Bosnia and Herzegovina," Osmanović said.
During the Sarajevo Film Festival, the Tourism Board of the Sarajevo Canton registers a record number of visitors. Last year, the Canton registered 78.000 visitors in Sarajevo during August.
"For comparison, the average monthly number of tourists registered in Sarajevo stands at 48.000. In other words, the number of domestic and international visitors nearly doubles during the Festival. The Tourism Board of the Sarajevo Canton is thus proud to follow and support the regional promotion of the Sarajevo Film Festival ahead of its 25th edition. In our line of work, we get a chance to meet people from different countries, different cultures and different lifestyles.
I always find it interesting that even the people who have never heard about Bosnia-Herzegovina are familiar with the Sarajevo Film Festival," said Nermin Muzur, Head of the Tourism Board of the Sarajevo Canton.
He added that "the rhythm and the look of the city change during the Festival" and invited tourists to visit Sarajevo during the Sarajevo Film Festival to experience the special rhythm of the city, enjoy film screenings and join nearly 80,000 other satisfied guests of the city of film.
"We are pleased that UNESCO has acknowledged the Sarajevo Film Festival as an event that preserves our cultural heritage and promotes diversity. From the very start, we have been inspired by art and it helped us create new values and break the existing social and cultural barriers", said Mirsad Purivatra, Director of the Sarajevo Film Festival./ibna