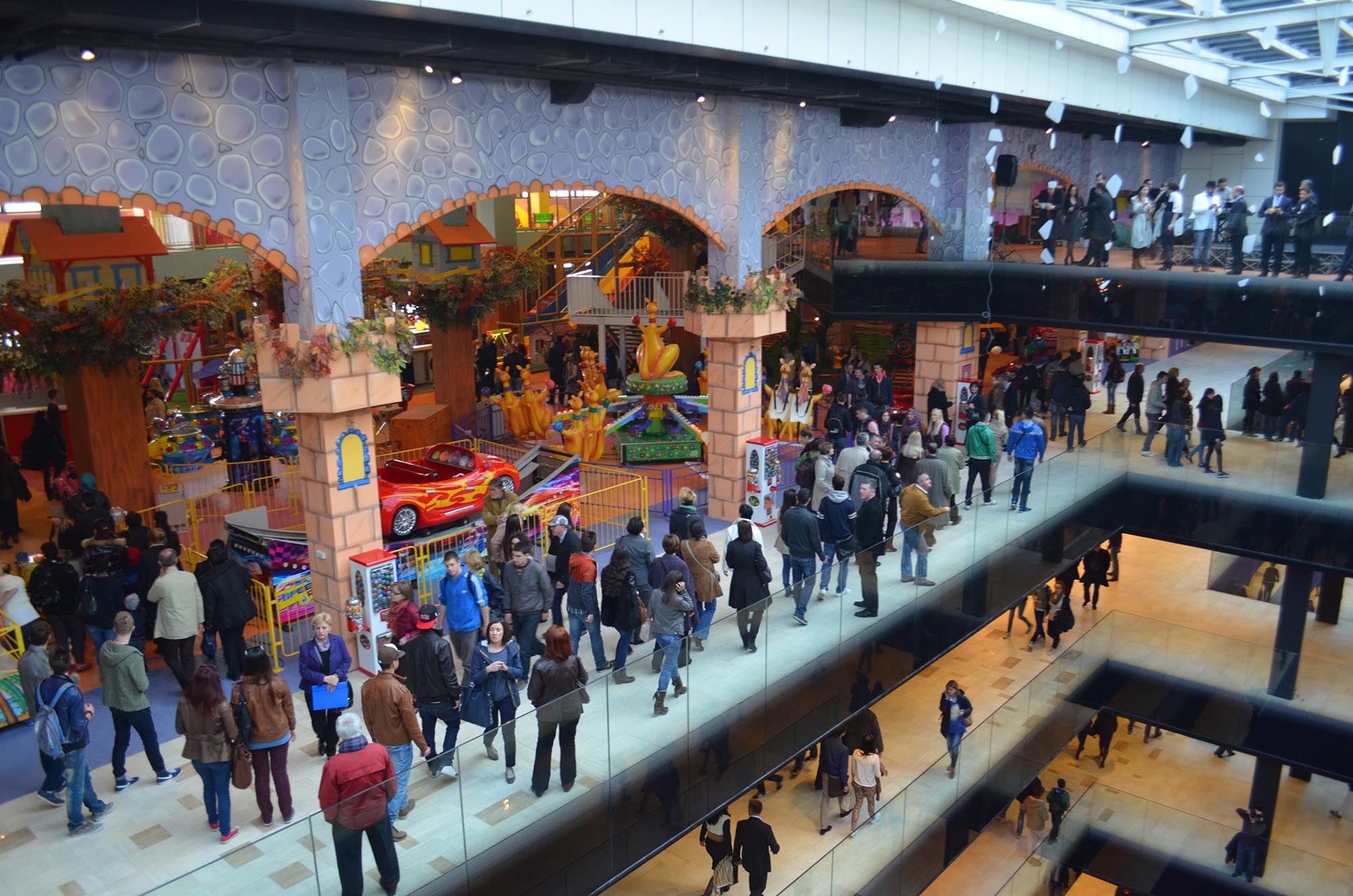 By Medina Malagic – Sarajevo
This afternoon, the official opening of the Sarajevo City Center (SCC) took place in Sarajevo.
The owner of SCC Sulejman Al-Shidi, Ambassador of Saudi Arabia Eid Al-Thaqafi, High Representative ValentinInzko, and several hundred citizens attended the opening ceremony.
This complex, which is all in one a business and shopping center that will have many high-brand luxury goods, is around 49.500 square meters housing around 100 stores.
While this luxury shopping center has officially opened today, the majority of the stores within the complex are still under renovation, and construction on the façade of the building is still ongoing.
Around the same time of the opening of the Sarajevo City Center, the protests that began over one month ago in Sarajevo continue today. Citizens, mostly elderly, gather every day in front of the B&H Presidency building to express their discontent at the overall situation in the country, and they are decrying the widespread corruption, huge unemployment rate and lack of basic social services for the majority of B&H citizens.
On average, about 50-100 people show up every day to take part in the protests in Sarajevo across the street from the B&H Presidency. Thus, it is stark image when compared with the hundreds of citizens that came out today to see the opening of a mega-shopping complex in the center of the city, which will be home to world luxury brands such as Zara, Stradivarius, Massimo Dutti, Pull & Bear and Bershka.
Given the high rate of unemployment in B&H, which is at around 47 percent, the luxury brand products that will be available at Sarajevo City Center is not intended for them. Given this startling fact, today at the opening the owner Sulejman Al-Shidi said that Sarajevo City Center is 'our gift to Sarajevo'. He called on citizens to enjoy the center.