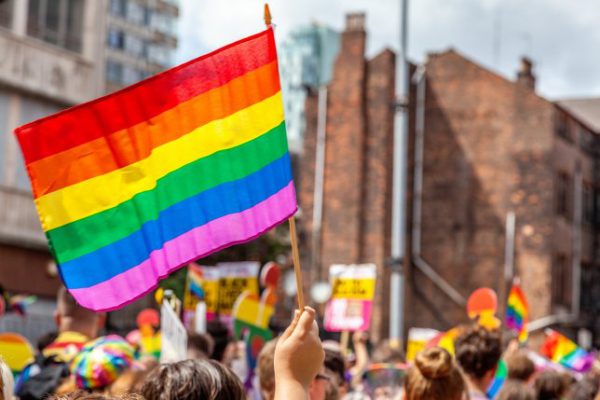 This weekend will be one of the most interesting of the last few years in Sarajevo as the first Pride Parade in BiH will (or should) take a place in the capital of Bosnia and Herzegovina.
Just for the record – Sarajevo and BiH are the only place in the region that still did not organize such manifestation. LGBTQ community in BiH is determined to remedy this situation and organize the Parade on September 8.
Many are not keen to see the manifestation which, as they say, "breaks the rules of the traditional family", which is the "most important link in the chain of the society". Among them are political parties and civic organizations, mostly those that are comprised by Bosniaks, such as the Party of Democratic Action, the Young Muslims organisation and many others. It makes sense, as the Parade will be held in Sarajevo, where Bosniaks (Muslims) are a large majority.
Leaders of the religious communities are very careful in statements about this event. BiH Islamic Community issued the proclamation saying that it is against the Parade as it promotes the values contrary to traditional values in Bosniaks communities. But, in the same proclamation, they said that violence in Islam is forbidden, which is an appeal to all members of this community to restrain of any kind of provocations during the Parade.
The moto of the event is "Door, please!". According to organizers, it is an expression "often heard in public transportation across Bosnia and Herzegovina".
"It also refers to opening the door of the proverbial closet when LGBTIQ people come out—that is when they reveal their sexual orientation, gender identity and/or sex characteristics to themselves or others. Low visibility is still among the biggest problems of the LGBTIQ community in BiH. By coming out and participating in the Pride March we empower ourselves and other LGBTIQ individuals who still do not have the courage to take that step. That's why we say, "Door, please!", because this is a march of LGBTIQ people who deserve the chance to come out of the closet and proudly claim their place in the society," Pride Parade organizers said.
But, the biggest question about Parade is the question of security. Years ago, the LGBTIQ community in BiH tried to organize the QUEER Fest but they were attacked, with some of the participants ending up in the hospital. They were attacked by members of the Islamic radicals (in BiH known as "vehabije"). Their numbers in Sarajevo are no smaller than it was at that time so the possibility of violence is very high. That is why a large number of police officers including anti-sniper unit will protect the Parade participants (with US Ambassador to BiH, Eric Nelson)!
Interestingly enough, BiH is one of the first countries in the region that, ten years ago, adopted the Law against discrimination. According to the law, discrimination based on sexual orientation is forbidden and any kind of attack (verbal or physical) constitutes a criminal offence./ibna