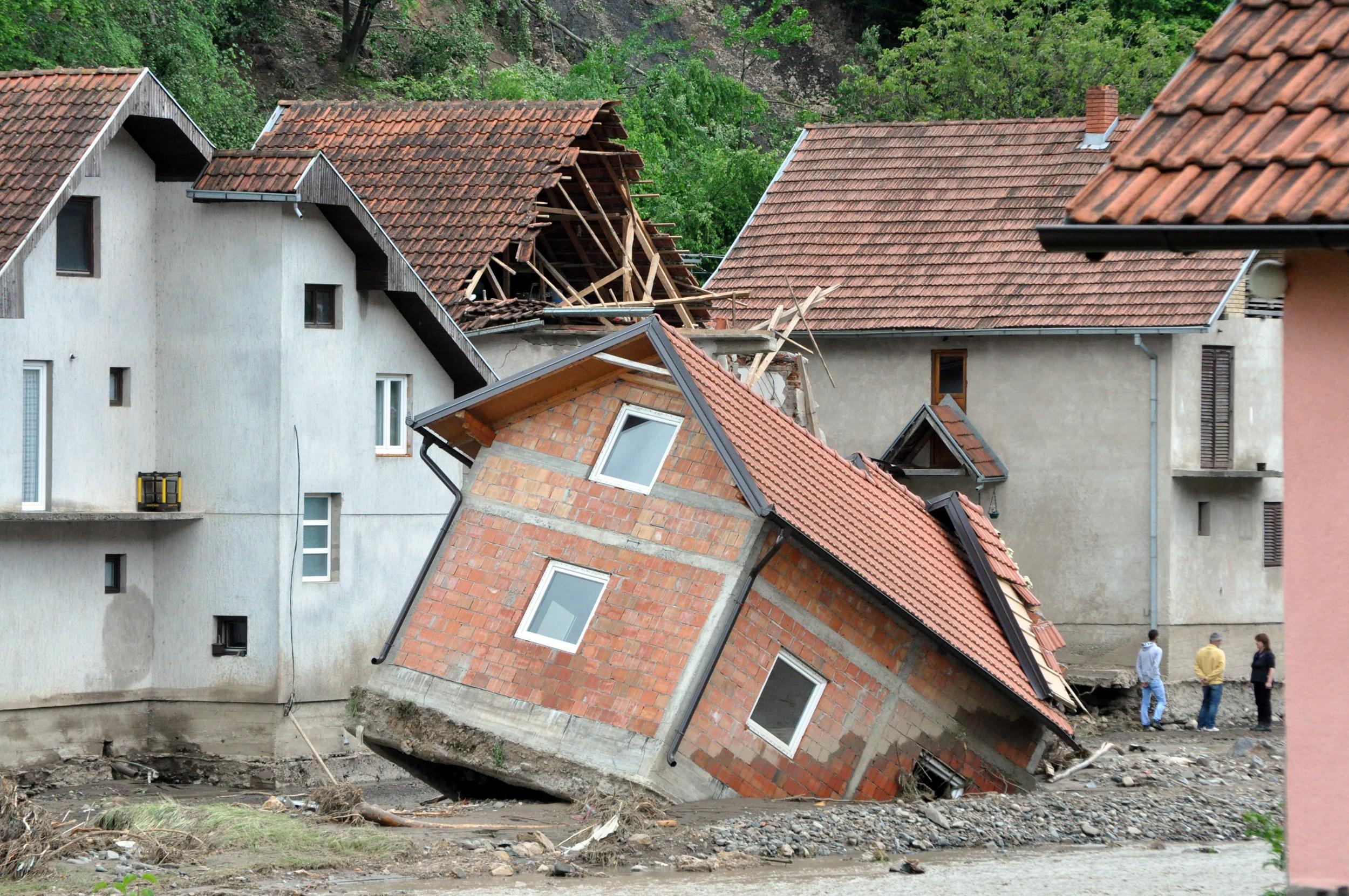 By Mladen Dragojlovic – Banja Luka
More than 90 experts gathered in Sarajevo for the conference "Floods in south East Europe – lessons learned and further steps" to discuss about possible solutions to reduce the consequences, better awareness and the organisation of better protection in case of future floods.
The conference is organized by the BiH Ministry of security, OSCE Mission in BiH, UNDP and Center for security cooperation. Participants came from BiH, Slovenia, Croatia, Serbia, Montenegro, FYR Macedonia and Albania.
Head of OSCE Mission in BiH, Jonathan Moore, said at the press conference that this organisation has made significant efforts to stress the obligation of member countries in the planning of coordinated management with natural catastrophes caused by human activities.
"We expect from member countries to make state politic in order to reduce potential risks from catastrophes and to react in a manner that will minimise damages. This year we realise that water doesn't distinguish between religions and nations, and that it doesn't recognize state borders. This event serves as a regional forum for sharing information and solutions for reducing the risk of floods", said Moore.
He added that in BiH, during floods in May and August this year, more than 43 000 homes were damaged or destroyed and more than 9 000 persons were displaced. Moore said that more than 3 000 persons lost their jobs and that the working places for about 10 000 workers are still in danger.
"OSCE will continue to support the efforts for reduction of risks in cases of catastrophes and support in SE Europe. We will promote dialog in order to work together on challenges imposed by ecology, nature and climate changes", said Moore.
Director of Center for security cooperation, Branimir Mandic, told to media that it is necessary to create a contact network which, in the future, will enable a quick response on similar disasters.
"Unfortunately, some events were faster than our response; we had floods, but I think that we will achieve the goal. Besides prevention actions in the countries we have to create a network of contacts, in order to act faster since speed in these cases is very important. It is essential to avoid bureaucratic obstacles, because just obtaining the permits takes too long", said Mandic.
The participants agreed that this conference is important for all citizens in the region and that a better coordination is essential to reduce human victims and the destruction of homes in the future. In the conference they discuss several problems, including the movement of landmine fields as a result of the floods.