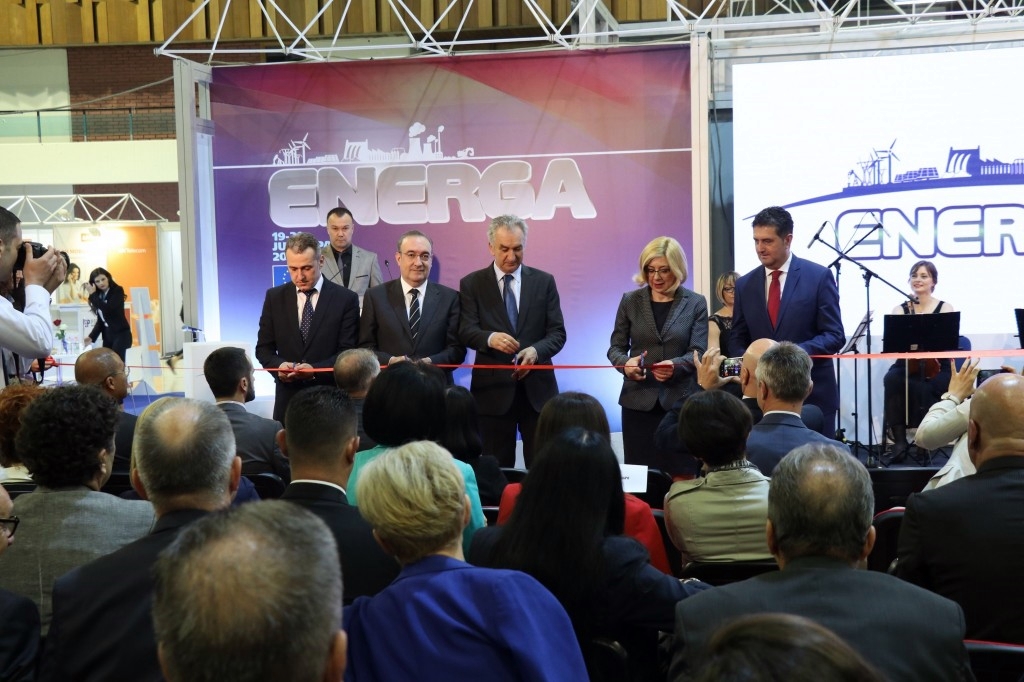 For the eighth consecutive year Sarajevo becomes the regional center of energy, mining and ecology with opening ceremony of the Fair "Energa 2018", where tomorrow, more than 100 exhibitors from 11 countries will present their products.
Mirko Šarović, BiH Minister of Foreign Trade and Economic Relations, pointed out at the opening ceremony on Tuesday that this fair has taken regional dimensions and that it is an opportunity for the development of the energy sector. BiH, he said, has made progress in the energy field in the past period, but this progress is not in accordance with its possibilities and is not enough.
"A number of important documents in this sector have been adopted, but they could have been more", Šarović said, adding that the list of documents did not include the framework for energy strategy and the law on the electricity and gas regulator.
He expressed hope that at least one of these two documents will be adopted this year and that much more attention should be paid to the energy sector, otherwise, in his opinion, BiH will come to an uncertain situation.
"Reforms are the only correct way, and the precondition for this is the adoption of modern legislation and European standards", Šarović said.
Federation BiH Minister of Environment and Tourism, Edita Đapo, also pointed out that "Energa" is a BiH brand, and the brand of the entire region. She underlined that there are a large number of thermal power plants in BiH that are waiting for modernization and which can give much more than electricity.
"As a competent minister, I am proud to issue more environmental permits for solar panels and wind farms", Đapo said.
Several officials, with the Ambassador of the Republic of Turkey to BiH, Haldun Koc, among them, opened the Fair. He said that "Energa" is going to become a reputable platform for exchange of ideas and experiences in Southeast Europe and that it has a significant role in the region as investors in the energy sector are represented.
He stressed that Turkey firmly believes that economic prosperity is key to maintaining stability in the region.
"Cross-border projects will provide even more platforms in which the countries of the region will work for a prosperous future", Koc emphasized.
During the conference program of the fair, for which more than 200 participants are registered, various topics from the energy sector will be discussed, with special attention on energy and climate policies in BiH./IBNA