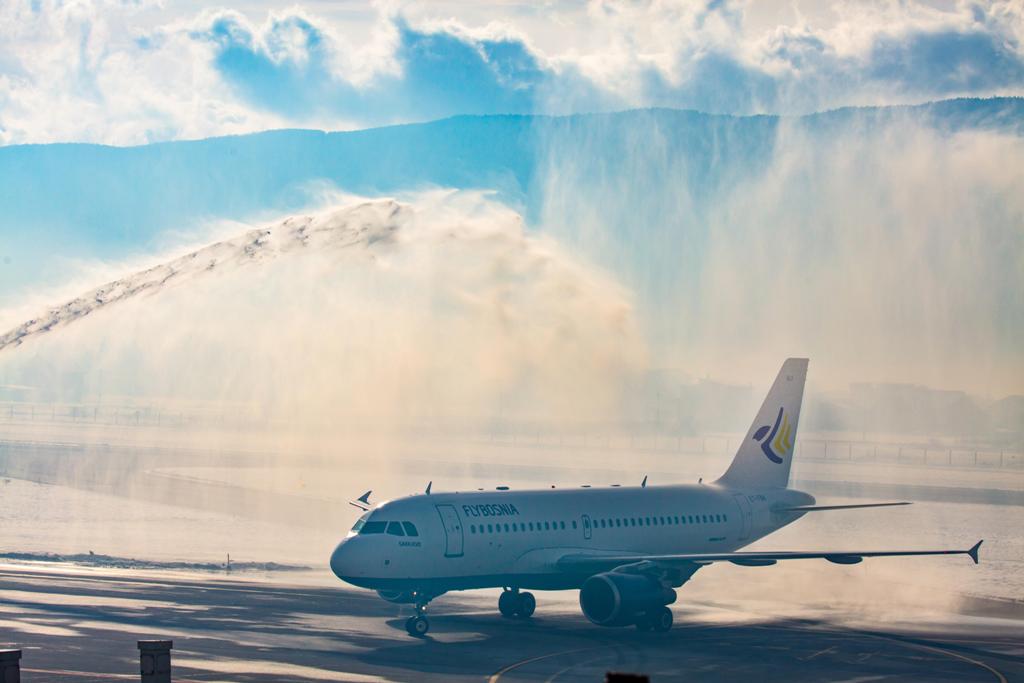 After the successful launch of a direct flight from Sarajevo to London, BiH FlyBosnia airline, as of today, operates to the Italian capital – Rome. In the meantime, negotiations have begun on the establishment of air services to Paris and Barcelona.
At 7:15 this morning, the first flight to the Italian capital took place, and the journey from Sarajevo to Rome took just few minutes over an hour.
Nicola Minasi, Italian ambassador to BiH, departed from the capital of BiH to the main administrative center of Italy. At the Fiumicino airport in Rome, the crew and passengers were greeted by BiH ambassador to Italy Slavko Matanović and Amra Silajdžić-Džeko, PR of BiH promotion in Italy.
FlyBosnia says the Sarajevo-Rome airline will significantly improve business and tourism links.
"There was no direct flight from BiH to Italy until now. It took all day for passengers to reach Rome. After a long time, FlyBosnia connected the capitals of these two countries, and the flight lasts a total of one hour and eight minutes. BiH citizens will be able to visit Rome very simply and easily, and we also give foreign nationals the opportunity to visit BiH, Sarajevo and Mostar," FlyBosnia CEO Tarik Bilalbegović said.
He also reminded that this BiH airline is in the phase of selecting a suitable airport in Paris, as there are three, and after that they plan to introduce direct flights to Barcelona, ​​Turin and Milan.
"This event is not just an expansion of an airline's business, it is an event of general interest. I am convinced that FlyBosnia's management has looked at all the commercial aspects of this flight and I hope that every flight will be filled. I also hope that each of the passengers who chooses to travel with BiH carrier will witness increasing connections between BiH and Italy," said BiH Ambassador to Italy Slavko Matanović, who also welcomed the passengers at Fiumicino Airport.
Nicola Minasi, Italy's ambassador to BiH, who also flew to Rome with FlyBosnia, did not hide his happiness with the event.
"This is a really special day for me. This morning when I woke up I didn't believe this was happening. The introduction of a direct line from Sarajevo to Rome is fantastic as there are many Italian citizens who can now travel to BiH by plane. About 800,000 Italians come annually to Međugorje, and that figure will be even higher if we consider Sarajevo as well", Minasi explains.
The price of a one-way plane ticket from Sarajevo to Rome will be EUR 100, including fees./ibna