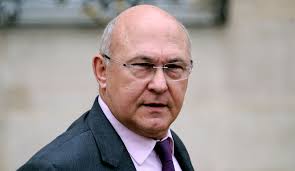 By Spiros Sideris – Athens
Europe must continue to support Greece, said the deputy of Pierre Moscovic, Michel Sapin.
The need for the continuity of support for Greece expressed the new French Finance Minister Michel Sapin from Brussels on his arrival at the European Council.
Sapin said that "Greece has made significant efforts, but needs our support, not in the same way and not with the same mechanism. Europe must continue to support Greece".
These comments caused great interest in the attitude of France in regard to the post-memorandum era for Greece and its economy, given that there are expected big pressures on the Greek Finance Minister from the "hard core" of the eurozone.