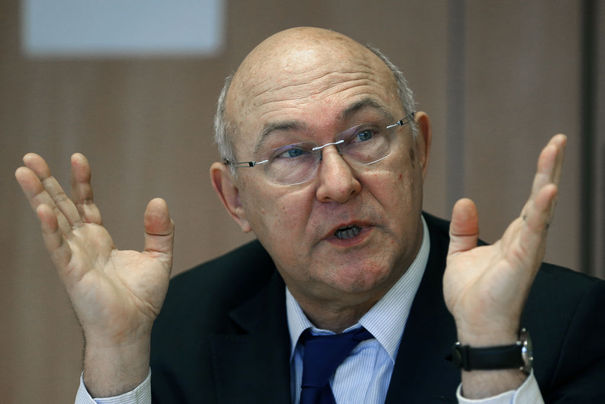 By Spiros Sideris – Athens
"It is too early to predict the needs of Greece. We will consider together the overall debt situation this fall. Based on the information we will make the appropriate decisions on funding", the French Finance Minister, Michel Sapin said to the daily newspaper "Kathimerini".
The French minister testified, however, that Greece is in much better economic, financial and fiscal situation and this allows it to put some distance from the area of the storm. "The toughest measures are in the past, although I agree that the conditions for Greece and the Greeks are difficult", he said.
It is noted that during the meeting between Sapin and his Greek counterpart Gikas Chardouvelli in the Ministry of Finance on Friday, he said that the second half of the year will be crucial both for Greece and for Europe as a whole. However, he advocated for the relaxation of the economic policy pursued in the Eurozone.