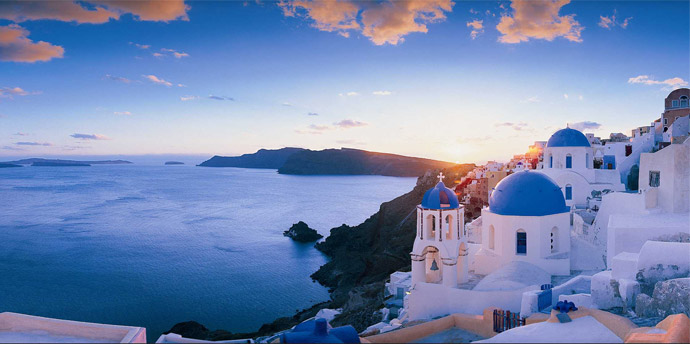 By Spiros Sideris – Athens
The readers of the leading tourism magazine Travel+Leisure hace decided. Three out of the five best islands in Europe are greek.
The 19th voting of the magazine's readers for the best destinations and services for recreation had several pleasant surprises for the greek tourism.
Santorini was chosen as the best island in the world, leaving behind three islands of cluster of Hawaii. More specifically, Santorini, which was in fourth place last year, garnered 89.98 points.
At European level three greek islands were voted as the best in the Old Continent. Apart from Santorini at the top, in third place, behind Capri in Italy is Crete with 84.26 points, while in the top five, behind Sicily returns, Mykonos with 82.55 points.
Pleasant surprise for tourism in Athens is the entrance of the hotel Grande Bretagne among the best large city hotels in Europe. Specifically, the readers of Travel+Leisure gave 92.32 points to the hotel, situated at Syntagma Square, ranking it 13th in Europe.