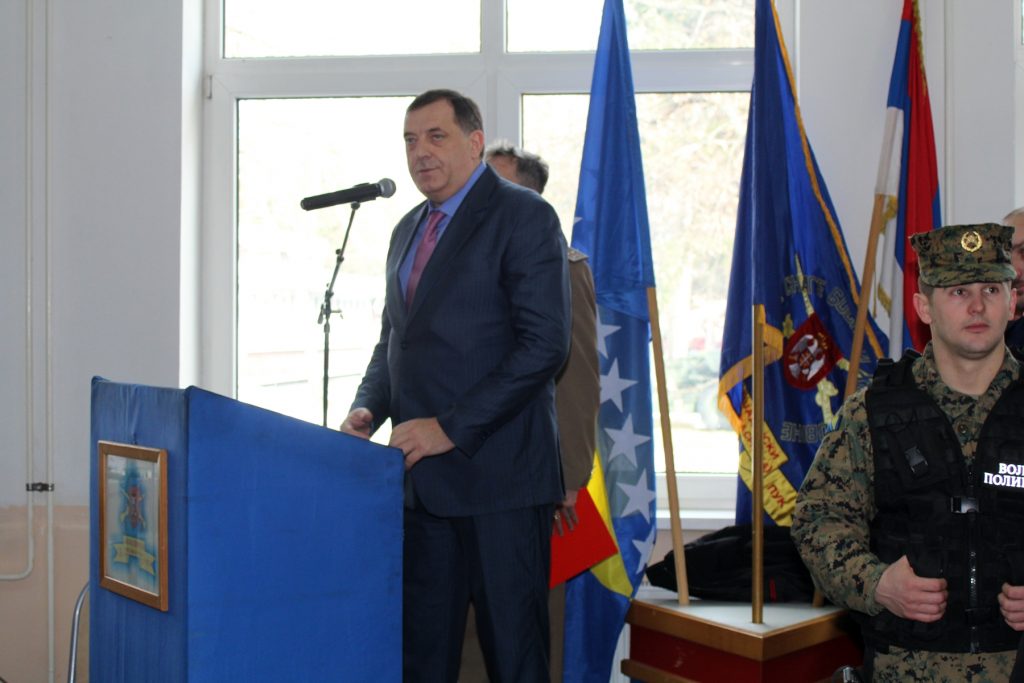 According to the media in region, US has imposed sanctions against RS president, Milorad Dodik, but there is still no official confirmation.
This is coming just a day after US high official, Brian Hoyt Yee, said that the US administration was worried about the situation in region and events in BiH. He added that all of those who caused this situation must be sanctioned. Until the official confirmation there are just rumors that US administration banned Dodik from entering the US and his assets in this country and other which support the sanctions, would be frozen.
In the last month, Dodik applied twice for a US visa but the Embassy didn't issued it, even though he claimed that the purpose of visit is the invitation for one of side events linked with inauguration of new US president, Donald Trump. During last year, US warned him several times to stop with, as they said, violations of Dayton Peace Agreement and respect of BiH Constitutional Court decisions. Also, US warned Dodik that he will be sanctioned because of the intentions to organize a referendum regarding the secession of RS from BiH and testing the patient of the international community and how long they can be silent about all this.
The parade, which RS held on January 9, during the celebration of RS Day, which was deemed as unconstitutional by the Constitutional court decision, was probably the last drop in the glass full of Dodik sins. Also, he said that he will break all communication with the Office of the High Representative and High Representative, Valentin Inzko, because of Inzko's statement that after RS Day celebration somebody "can celebrate April 10, when the fascist Independent State of Croatia (ISC) was established". Dodik and RS Government demanded that Inzko apologize for this insult since that fascist state soldiers killed a large number of Serbs in concentration camps.
Inzko said on Tuesday that he will not apologize to Dodik and Chairman of BiH Presidency, Mladen Ivanic, who also threatened with a break of communications.
"I basically did not try to find a comparison between the ISC and the RS. This is a job for historians who have the exact facts. But I did spoke about the problematic dates, namely on 9 January, which reminds a large number of war victims of the horrors of war. Representatives of associations of victims, before my statement, drew parallels between these dates and it was published in the newspapers", Inzko said.
He added that his statement was pulled out of context and that his intention was not to insult the Serb people. But, as he said, he understand that his comments could insult ordinary citizens and he is sorry for that..
Regarding the announced termination of communication of RS Government and officials, if Inzko refuse to apologize, the High Representative explained that Dayton is very clear.
"Dayton provides that all who are on some of the functions must cooperate with the Office of the High Representative and I have an obligation to report that to the Security Council. That cooperation is the responsibility of the entities and the state, and I think that it should be followed", Inzko stressed./IBNA