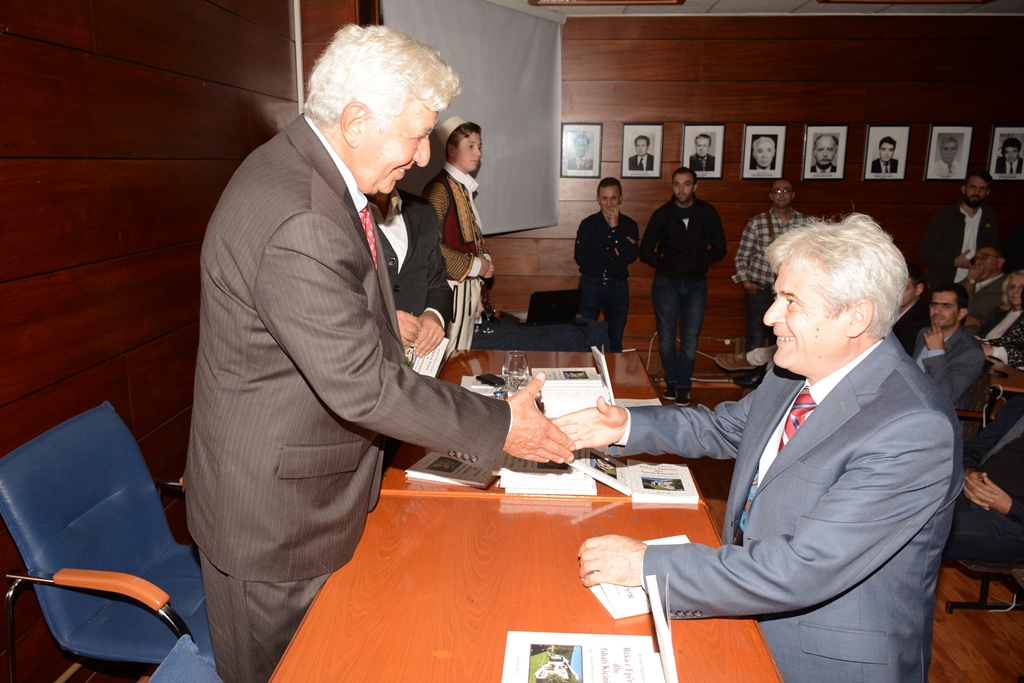 The debate held in the Parliament of FYROM for the advancement of LGBT community and legalization of same gender marriages has prompted reactions and accusations between political parties and a part of civil society.
Everything has started with the declaration issued by the MP of the Democratic Union for Integration (BDI), Branko Manojlovski, who demanded for this community to be given more rights. But, according to him, his request has sparked many political reactions.
"I've lived in America for almost 50 years. Many things differ in democratic countries as opposed to here in Macedonia. I maintain that this community must have its rights and I would like to see this before I die", said the 75 year old MP, Manojlovski, of Albanian origins.
But, Manojlovski's idea has been rejected by VMRO-DPMNE, which said that FYROM is a traditional country which supports traditional marriages and that it doesn't need such experiments.
"Without any debate or argument, SDSM and BDI cunningly launched the proposal for the legalization of homosexual marriages, which could precede the possibility of adopting children by homosexual couples", VMRO-DPMNE MP, Blagica Lakovska said.
Albanian party, BESA Movement is also against this incentive to allow gay marriages.
"We believe that marriage is a union between two people of different genders and as such, it guarantees a healthy family. I protest and I will always oppose anything that proclaims values which are not traditional values", BESA Movement MP, Affrim Gashi said.
But, the new parliamentary majority parties, SDSM and BDI along with the Alliance for Albanians have said that this topic is not in the agenda and that they cannot offer a concrete stance as to whether Manojlovski's incentive will be backed.
A large number of NGOS which defend human rights have strongly reacted against opposition parties that threaten the rights of LGBT. They demand for the country to follow the example of the three developed countries and pass laws in favor of this community. /balkaneu.com/