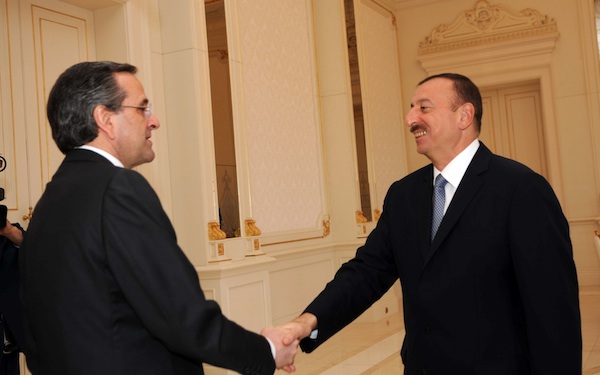 Prime Minister Antonis Samaras vowed to return to Azerbaijan after holding talks in Baku on Sunday with the country's president Ilham Aliyev.
One of the main topics of conversation during the meeting was the Trans Adriatic Pipeline (TAP), which will natural gas from Azerbaijan to western Europe via Greece and Italy.
The economic think-tank IOBE estimates that the pipeline could bring 340 million euros of added value to the Greek economy each year.