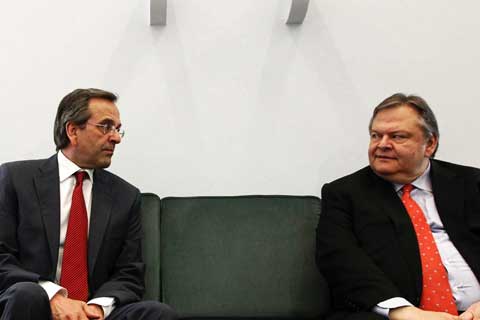 In bid to put aside coalition spat, party leaders to appear together at road project
Prime Minister Antonis Samaras and PASOK leader Evangelos Venizelos are due to make a rare public appearance together on Thursday following a day of friction in the coalition government after the Socialists demand for Greece to lower value-added tax in the food service sector was rejected.
Samaras and Venizelos will appear together at a work site on the Corinth-Patra highway after the government announced that work on several stalled road construction projects would resume. The leader of junior coalition partner Democratic Left, Fotis Kouvelis, will not attend as he is on a trip abroad. He will be replaced by MP Nikos Tsoukalas.