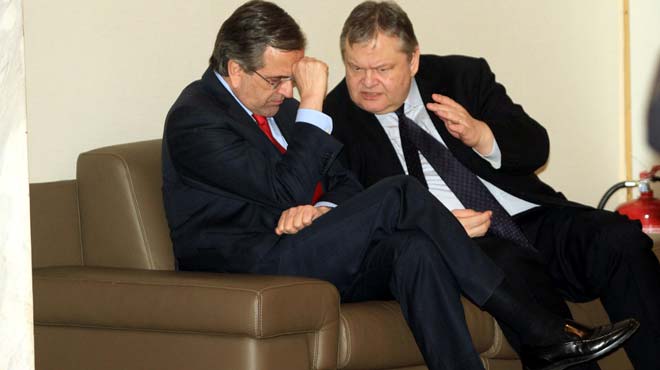 By Spiros Sideris – Athens
A new meeting chaired by Prime minister Antonis Samaras with the participation of Deputy Prime minister Evangelos Venizelos will be held Wednesday afternoon. The agenda will include all open critical issues in view of the return of the troika, while it is likely that discussions will also revolve around the Intergovernmental frictions between PASOK and the minister for Administrative Reform, which have intensified.
In any case the continuous meetings indicate that the completion of the evaluation will not be easy.
In addition to developments in the economy, in the meeting at the Maximos Mansion scheduled for 6:00 pm on Wednesday, there will be preparations for the upcoming summit in Brussels.