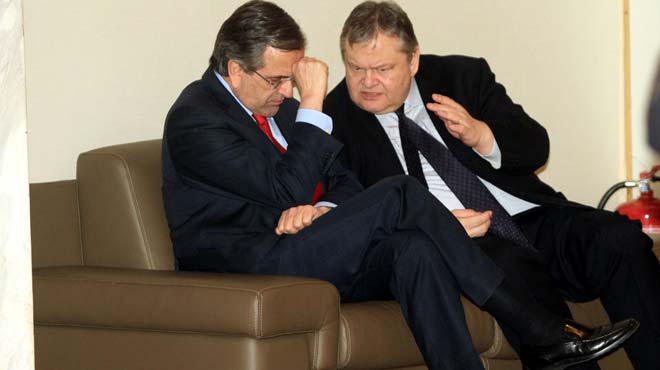 By Spiros Sideris – Athens
Greek Prime Minister Antonis Samaras and Deputy Prime Minister and president of PASOK, Evangelos Venizelos, had a meeting on Monday at 1:45 pm at the Maximos Mansion, according to sources from "Charilaos Trikoupis".
According to the same information, the reason for the meeting was that Venizelos will be away from Athens in the near future, due to his participation as a representative of the country in the UN General Assembly. The discussion revolved around the economic and political developments and issues the government's agenda.
The agenda also included discussions on the common strategy of government partners, for the degradation of SYRIZA's government program that was announced in TIF by Alexis Tsipras.