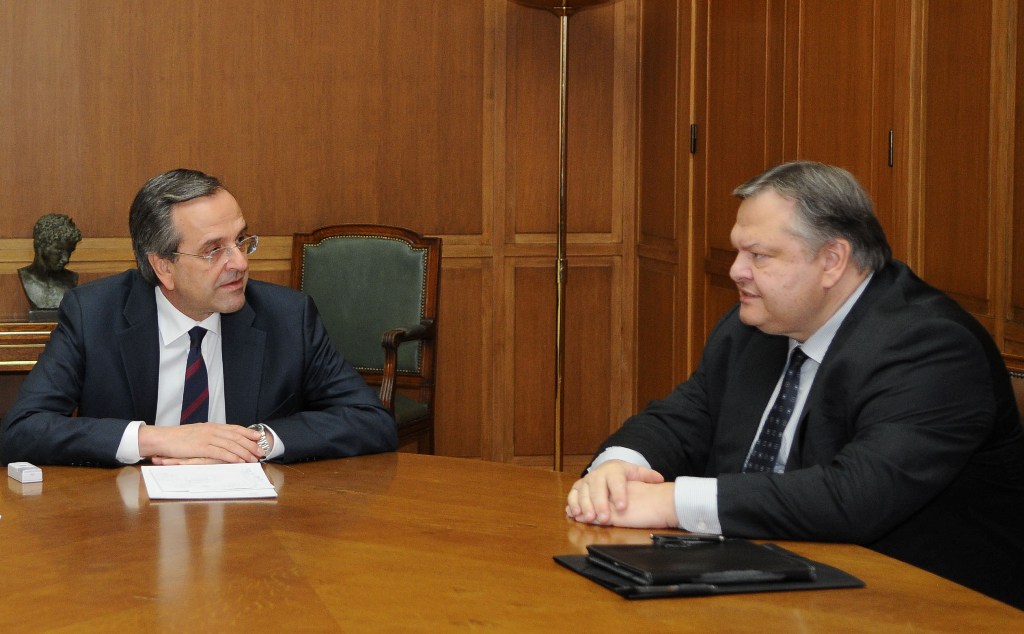 By Spiros Sideris – Athens
Greek Prime Minister Antonis Samaras will have a meeting with Deputy Prime Minister, Evangelos Venizelos, today at 14:30 at the Maximos Mansion. Among other things, Venizelos will inform the Prime Minister of the results from the contacts he had in Cyprus.
All major issues of the next few days will be put on the table during the meeting between the two men. The Prime Minister wants to be informed of the contacts the Deputy Prime Minister had in Cyprus, in order to draw a common national line.
At the same time, the two men will discuss the issue of the economy. Shortly before Troika arrives in Greece, they will determine the next steps, which according to Maximos Mansion will open the door to the exit of the country from the Memorandum. This is the coalition partners' big wager to change the climate in society and to improve the polls prior to the election of the President of the Republic.
Discussions will also revolve around the position of the Minister of Defence, since, as it is known, current Defence Minister Dimitris Avramopoulos is going to take office in Brussels as the new Greek commissioner.