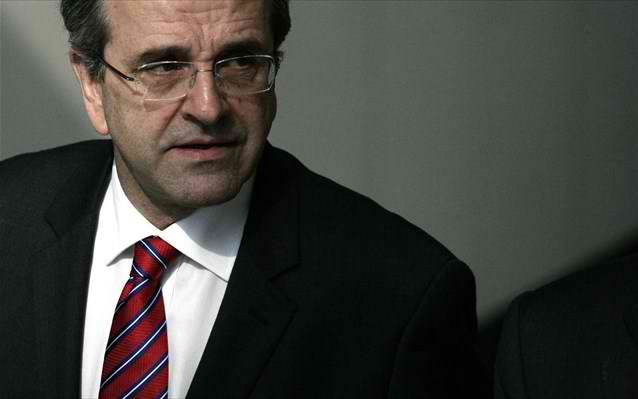 By Lefteris Yallouros – Athens
A shock decision to shut down the Hellenic Broadcasting Corporation (ERT) overnight in an attempt to bolster Greece's cost-cutting drive may prove very costly.
The country's governing coalition was left in tatters last night as Prime Minister Antonis Samaras took the decision despite junior partners PASOK and DIMAR disapproving.
In fact, both socialist PASOK and left-wing DIMAR said they said they would table a law to cancel the decision and complained they were not consulted.
Greece has yet another crisis in its hands as the Prime Minister has no intention of backing down and reports suggest he will challenge PASOK leader E.Venizelos and DIMAR chief F.Kouvelis to accept the decision or risk bringing down the government. Both Venizelos and Kouvelis insisted a meeting between them and Samaras should be held immediately to discuss the matter and said the coalition had "serious issues to deal with" in terms of the government functions.
The executive order to close ERT must be ratified by parliament within three months but cannot be approved without backing from the minority coalition lawmakers.
The Prime Minister stated Wednesday that ERT was shut down temporarily in order for it to be completely revamped into a meritocracy and not the example of inefficiency, overspending it is now.
However, his resolve corners the two smaller political parties into either humbling themselves to avoid a next election or sticking to their agendas and force a next election.
Samaras appears determined to take this gamble at the time his government's plans for the economy are taking huge hits. Athens failed to sell state gas firm DEPA and, only Monday night, it was announced Greece became the first developed nation ever to be lowered to emerging market status by equity index provider MSCI.
The stock market crashed to two – month lows on Wednesday.
The shutting down of ERT overnight shocked Greeks and caused public outrage as people gathered in their thousands outside the broadcaster's main building to voice their disapproval. Journalist unions also launched rolling 24-hour strikes, halting private television news programs. Workers unions have also called strikes for Thursday.
Meanwhile, attempts to blame troika pressure for the decision where quashed Wednesday when the European Commission said it had not sought the closure of ERT.