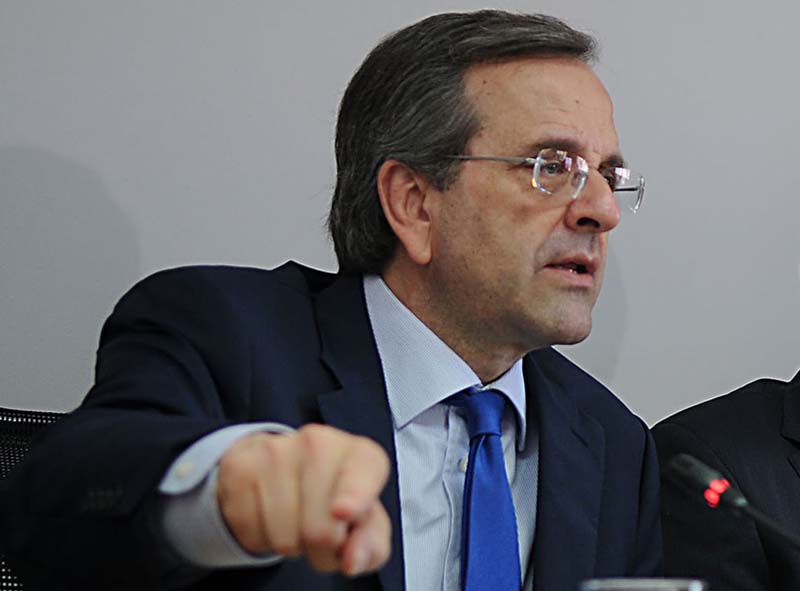 Athens, June 22, 2015/ Independent Balkan News Agency
By Spiros Sideris
Former prime minister and president of New Democracy, Antonis Samaras, in his article says  "the stay of Greece in the euro" is non-negotiable.
"An exit of Greece from the euro, "he says in an article in the newspaper "Kathimerini", "would mean an incalculable catastrophe. We would lose many times more now than what the country has lost since the beginning of the crisis. And we will lose it in a few weeks, not six years. No society can withstand that. And no democracy…".
In the same article the former prime minister argues that "we must go directly to a change of policy". "We can even reverse this impasse", he says, "giving impetus to reforms, promoting even faster privatizations and clearly choosing to limit the 'big state' instead of new taxes".
In this context, Samaras proposes to SYRIZA a "large national understanding, as a last chance to get rid of the "weights" and its obsessions". "This proposal goes for everyone else", he adds and concludes: "When the vast majority of the Greek people is in favor of keeping the euro, the political forces that have a pro-European orientation can't be negligent or hesitant".
The former prime minister attacks the government, accusing it that while "it received the country in surpluses and recovery, it lost valuable time, plunged the economy back into recession and deficits and cannot resist the demands of creditors".
"It deteriorated", he says, "its negotiating position. It managed to isolate Greece from everywhere, setting fire to the whole world with outrageous statements. And now faces the nightmarish dilemma: A very bad deal or a devastating failure, with or without an exit from the euro".