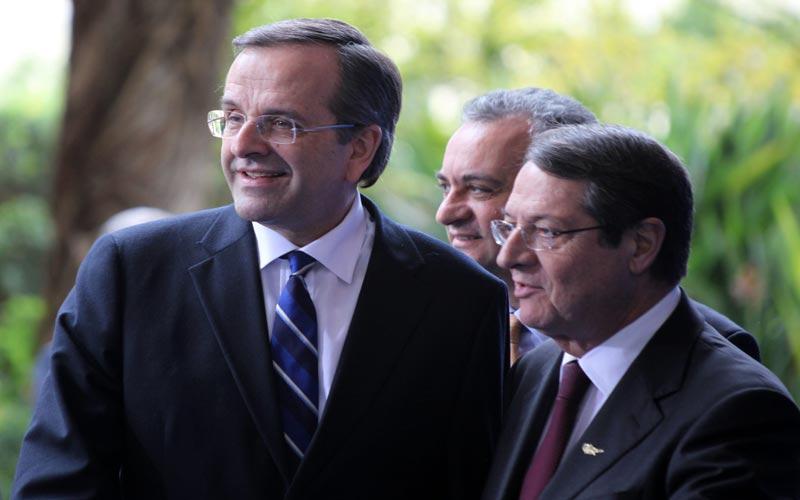 By Spiros Sideris – Athens
Prime Minister Antonis Samaras will represent the President of Cyprus Nikos Anastasiades at the Summit, since the latter will be unable to participate in its works, due to a health problem.
Earlier in a written statement, the Cyprus government spokesperson Nikos Christodoulides, had informed that the Cypriot president was hospitalized in Brussels after prolonged nosebleed which, as stated, was attributed to high blood pressure.
After exiting the hospital the president of Cyprus communicated with the European Council President Herman Van Rompuy and the President of the European People's Party Joseph Dolan. Nikos Anastasiades informed them on the state of his health and his inability to attend the Congress of the European People's Party and later the European Council Summit.
According to the representative of the government of Cyprus, the President – who "is in good health and is resting at the hotel" – developed in detail to his two interlocutors the positions of the Republic of Cyprus, as these were formed at the recent meeting of the National Council of Cyprus.
After consultation, the interventions of the President of Cyprus will be in the form of written reports, which will be distributed both to all the Heads of States and governments participating in the European Council and to all the leaders involved in the EPP Summit, said Christodoulides.