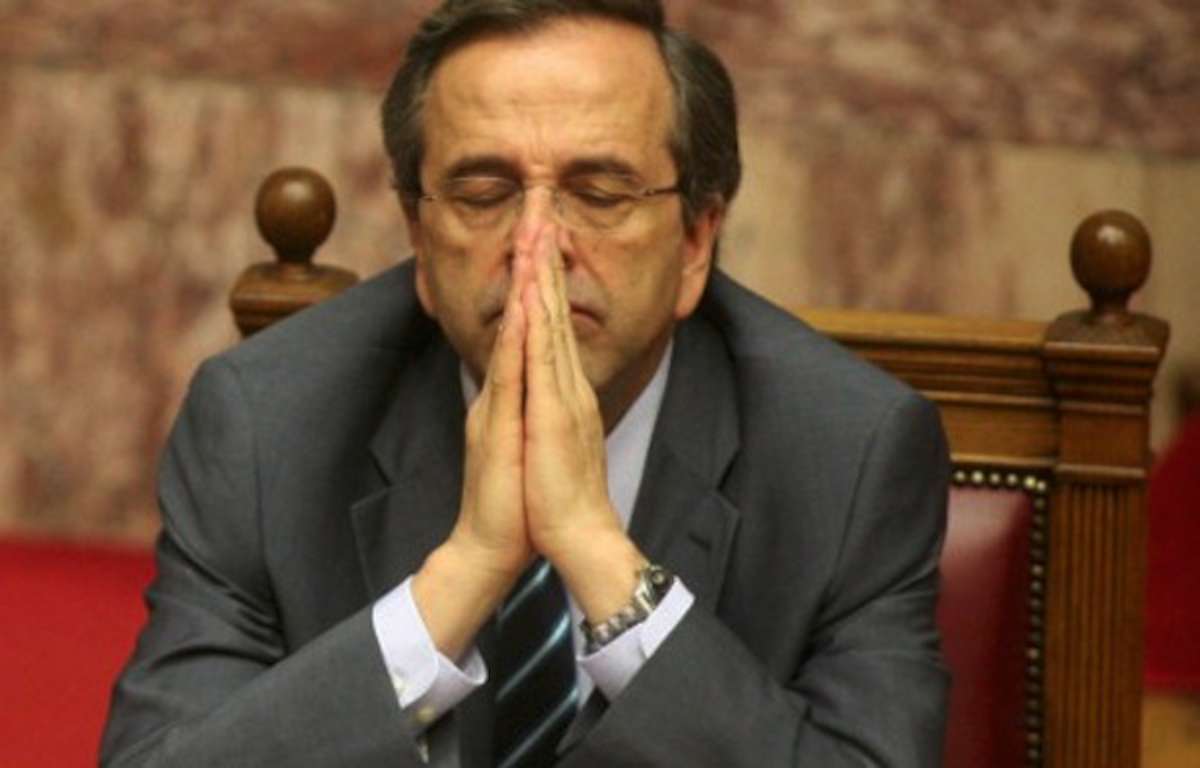 By Lefteris Yallouros – Athens
Greek Finance minister Yannis Stournaras heads to Brussels Monday to attend a crucial Eurogroup meeting for Greece. The country's debt problems will not be at the top of the agenda, however, pressure is building up over Greece's talks with troika officials.
Negotiations must be wrapped up quickly as both the Greek government and the European Union turn their focus to European Parliament elections in May. As euroscepticism in Europe rises, left-wing main opposition SYRIZA and neo-Nazi Golden Dawn are expected to make significant gains.
SYRIZA got merely 4.7 pct of the vote in the 2009 election while Golden Dawn came away with 0.46 pct. Following five years of harsh austerity, anti-bailout SYRIZA is projected to win more than 20 pct in recent polls, coming first in voters' preference with Golden Dawn in third place with around 7 pct.
Athens hopes an agreement could be reached with troika officials in time for the next scheduled Eurogroup summit on March 10.
Prime Minister Antonis Samaras is keen to show that his economic policies are paying off ahead of the May election battle. He told To Vima newspaper in an interview that he expects the primary surplus to exceed EUR 1.5 bln in 2013, an important part of which will be used to support Greeks most in need and to lower property taxes if a surplus could be sustained in 2014 also.
Alternate Finance minister Christos Staikouras appeared certain that a surplus will be available in 2014 too. Speaking to the Sunday edition of Eleftheros Typos, Staikouras said figures for January and February are highly encouraging that the primary surplus could be even higher this year.
If Eurostat rubber-stamps the 2013 surplus when it releases official figures in April, the Greek government hopes it could be used as leverage to get the best possible deal from EU counterparts in terms of debt relief. That would be a huge boost to New Democracy's election drive.
However, German Chancellor Angela Merkel was quick to rule out any debt relief for Greece (most likely in the form of an extension for loan repayments) before the May election battle, German press reports suggest.
Merkel wants to make sure euro-skeptics in Germany and elsewhere are not handed an opportunity to show the EU to be failing to bring the debt crisis under control. The anti-European message is the common enemy for Samaras and Merkel, but with very different outlets in each country, it seems for now that Merkel's wishes will prevail over Samaras's.