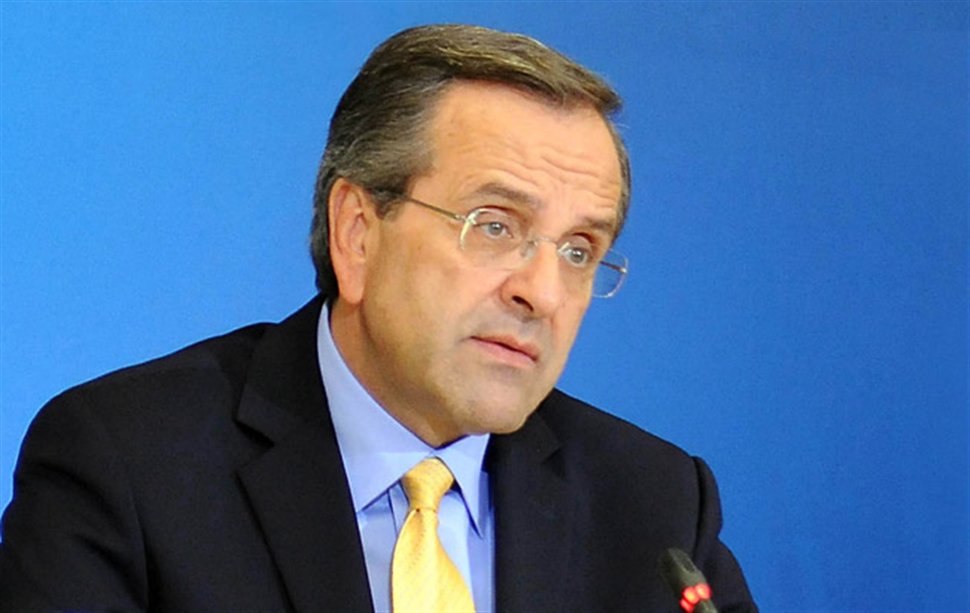 By Lefteris Yallouros – Athens
Greek Prime Minister Antonis Samaras addressed the European Union-Asia Summit Meeting in Milan on Thursday.
Greece has become a hub in energy security after the opening of the Southern Gas Corridor, which linked Caspian Sea deposits with Europe's energy markets, the PM said, adding that the project was about building bridges of cooperation in the energy sector.
Samaras said that it was crucial Europe diversify its energy sources and the routes of its supply to ensure more energy independence. The statement came as Russian President Vladimir Putin warned the European Union Thursday that Russia will cut natural gas shipments via Ukraine if latter starts taking fuel. Supplies to Europe were interrupted for almost two weeks during freezing weather in January 2009 as Gazprom accused its neighbor of siphoning off EU-bound fuel.
The premier spoke of Greece's efforts to promote hydrocarbon research on its territory, noting the international calls for tenders for research and drilling in the Ionian Sea and south of the island of Crete, and said the collaboration of Europe and Asia extended beyond trade and economy to the academic and tourism exchanges as well.
Greece recently initiated its tender process for offshore oil and gas exploration. The Greek Ministry of Environment, Energy and Climate Change is seeking bid applications for its offshore oil and gas exploration in 20 block areas in the Ionian Sea and south of Crete. The government has made several concessions in order to make the process more attractive to investors, including a substantial decrease in its corporate tax rate from 40% to 25%.
Greece has also increased storage capacity at its LNG terminal and improvements to port infrastructure. The country estimates reserves of gas in local waters amount to 4.7 trillion cubic meters – enough to one day provide up to 25 percent of European demand.
On the sidelines of the Summit, Antonis Samaras discussed Greek – Chinese collaboration on energy projects and rare earth mining with Chinese counterpart Li Keqiang. A Chinese delegation has already visited Greece to assess the possibilities for exploiting the country's mineral wealth.