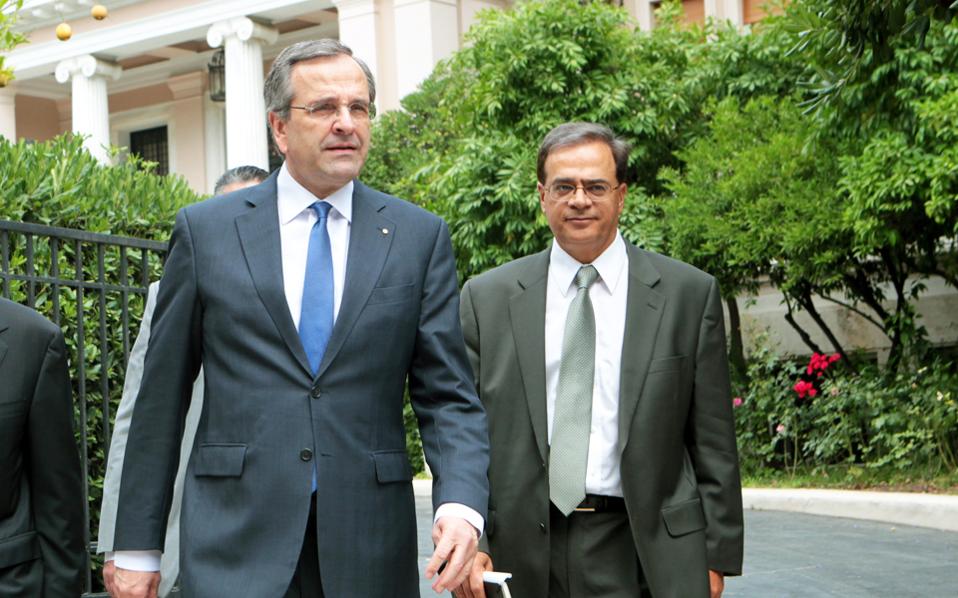 By Spiros Sideris – Athens
Meeting with Prime Minister Antonis Samaras had on Monday at Maximos Mansion the Finance Minister Gikas Hardouvelis.
The meeting, apart from the open issues that are pending and the date of the return of the troika for the current evaluation, was interpreted as a gesture of support of the Prime Minister to his Finance Minister after the latter came under heavy "fire" with the exemption of ENFIA from the 100 installments adjustment.
Moreover, the Finance Minister will today Tuesday, meet with President of the Republic Karolos Papoulias, who will brief on developments in the economy.
The meeting, which was scheduled at the initiative of Mr. Papoulias, will be held at 2 pm and will focus on the ongoing negotiations of the Greek government with the troika, the government's plan for the next day and the exit from the current program, and the issue of debt.