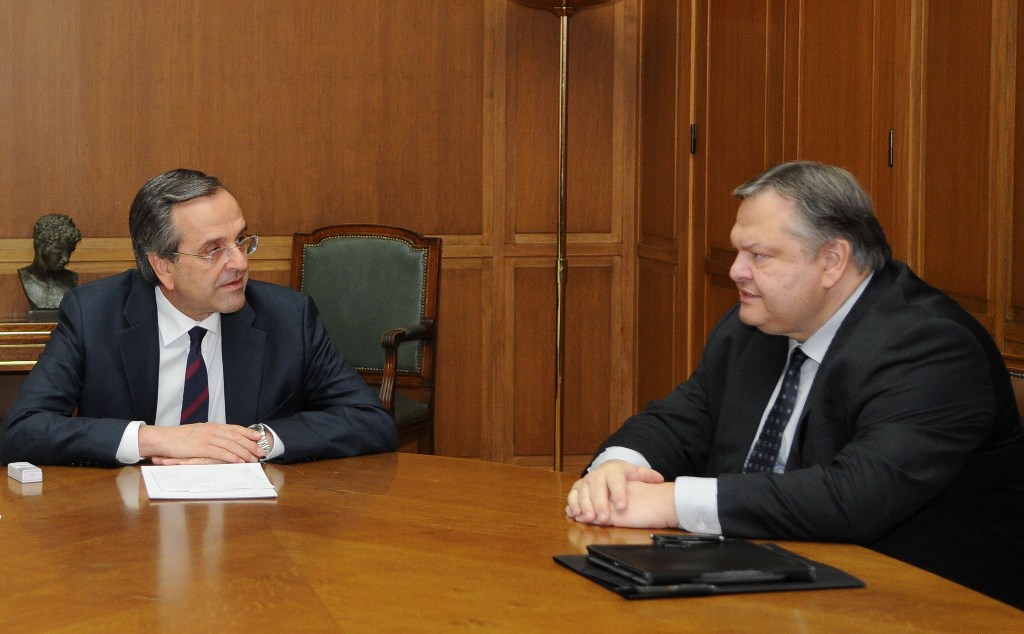 By Spiros Sideris – Athens
Prime minister Antonis Samaras with an article-intervention in the newspaper "Kathimerini" sent a message of "cooperation and consultation", while at the same time highlights the rapid exit of Greece from the memorandum. Among other things, the Prime Minister stressed: "We are very close to succeeding. The numbers affirm it and the markets confirm it; as long as the political stability is not disturbed", noting that this will be acheived in cooperation and consultation with all.
Moreover, Antonis Samaras warns that there should not be "setbacks" in this critical period and that the "country must elect a president through the parliament expedite its return to growth".
In his speech for the 40th anniversary of the founding of the New Democracy, Prime Minister Antonis Samaras gave the assurance that comes from Greece comes out of the memorandums earlier than planned.
Sending a message of unity and optimism to the Greek people, and of unity to the party, Samaras said "soon Greece itself with dignity will be able to regulate its own 'house'".
It will have at its side both Europe and its transatlantic ally. The economy can and will soon find its self-growth rates".
"The country regains its dignity. We go out of the memorandum to create a new Greece, free, meritocratic and dignified, a Greece for the worthy not for the crony, for the proud and dignified, not for the abusers".
The mobility demonstrated by Antonis Samaras lately, is seen by analysts as confirmation of the entry of the political life of Greece in an electoral period.