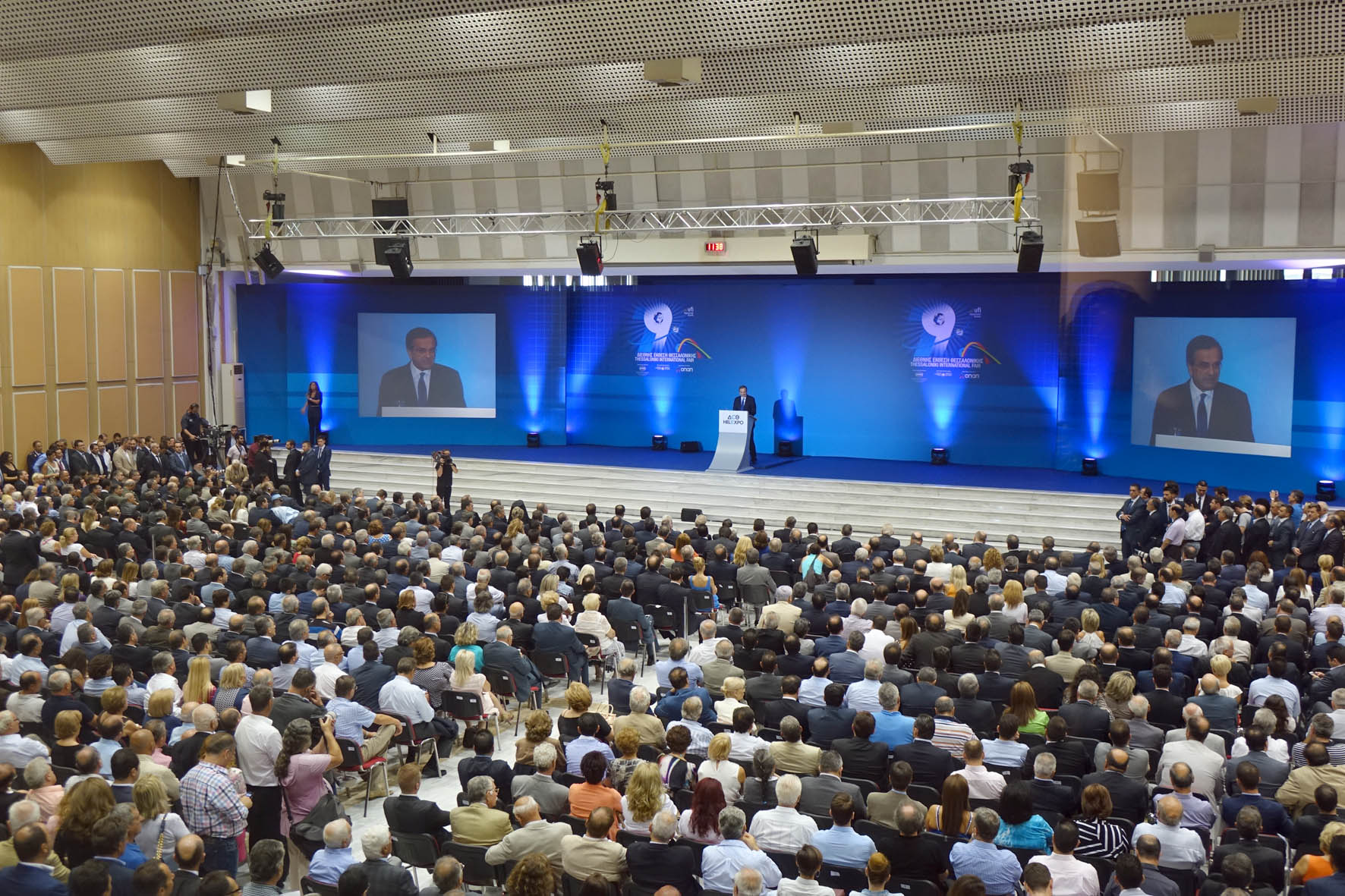 By Hari Stefanatos – Thessaloniki
"Here at the Thessaloniki International Fair we experience the positive change of the economic climate". With these remarks Greek Prime Minister Antonis Samaras opened the 79th TIF, this morning, at the "I.Vellidis" conference center, underlining the significant increase of exhibitors who take part in the Fair, of whom, as he noted, 35% are involved for the first time in the exhibition.
"Greece is slowly finding its stride and Thessaloniki reclaims its role", Samaras noted in his speech at the inauguration of the 79th TIF.
"The city 'is back', Greece is doing its comeback, the Balkans and the world are rediscovering the Thessaloniki International Fair", said on his part the president of TIF-Helexpo, Tasos Tzikas. After the unification of the national exhibition body, the final decision on the new exhibition and conference facilities, but also the upgrading of the General Fair of September and the departmental events, the next objective, according to the president of TIF-Helexpo, is the internationalisation of the company.
"We have already started with the international networking and by the end of October we will be ready to present you with a 'road map' for our entrance into the international market and the proposed business models", Tzikas explained. Finally, he described this year's Fair, as a multi-spectacle of European standard, attractive both for exhibitors and visitors.
During the tour of the 79th TIF, Prime Minister Antonis Samaras visited CERN's exhibition in booth 14, while he also paid a visit to the new type of Citizens' Service Center (CEC), which issued a birth certificate in just a few minutes. Immediately after that, he went over the booth of the Professional Chamber of Thessaloniki, where he watched the setting up of a new business, through the "one-stop" service.