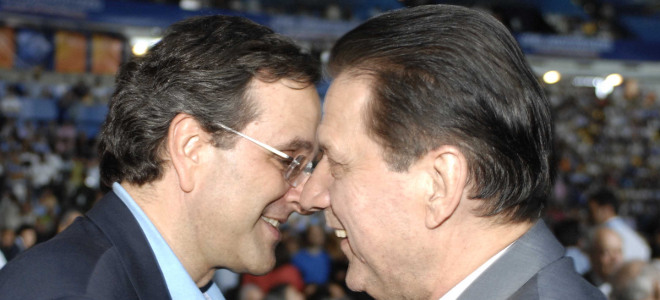 By Christos T. Panagopoulos
Greek Prime Minister, Antonis Samaras, is thinking about the possibility of ousting former President of the Hellenic Partliament, Vyronas Polydoras, after a statement the latter has made on Monday, noting that the New Democracy party should consider a possible co-operation with the right-wing extremist party, Golden Dawn.
The New Democracy head office declared Mr. Polydoras's sayings as "very weird" and cleared that "it is obvious that the New Democracy would never co-operate with extremist forces and especially the neo-Nazis".
As of Mr. Polydoras, these reactions obliged him to make a U-turn. Hours after his first statement, while talking with journalists he commented in a satirical mood: "Whoever finds such a statement from my part, will win a gold watch". But he insisted that his party should try to build bridges with other political formations in order to confront all the pressure put by the Troika.