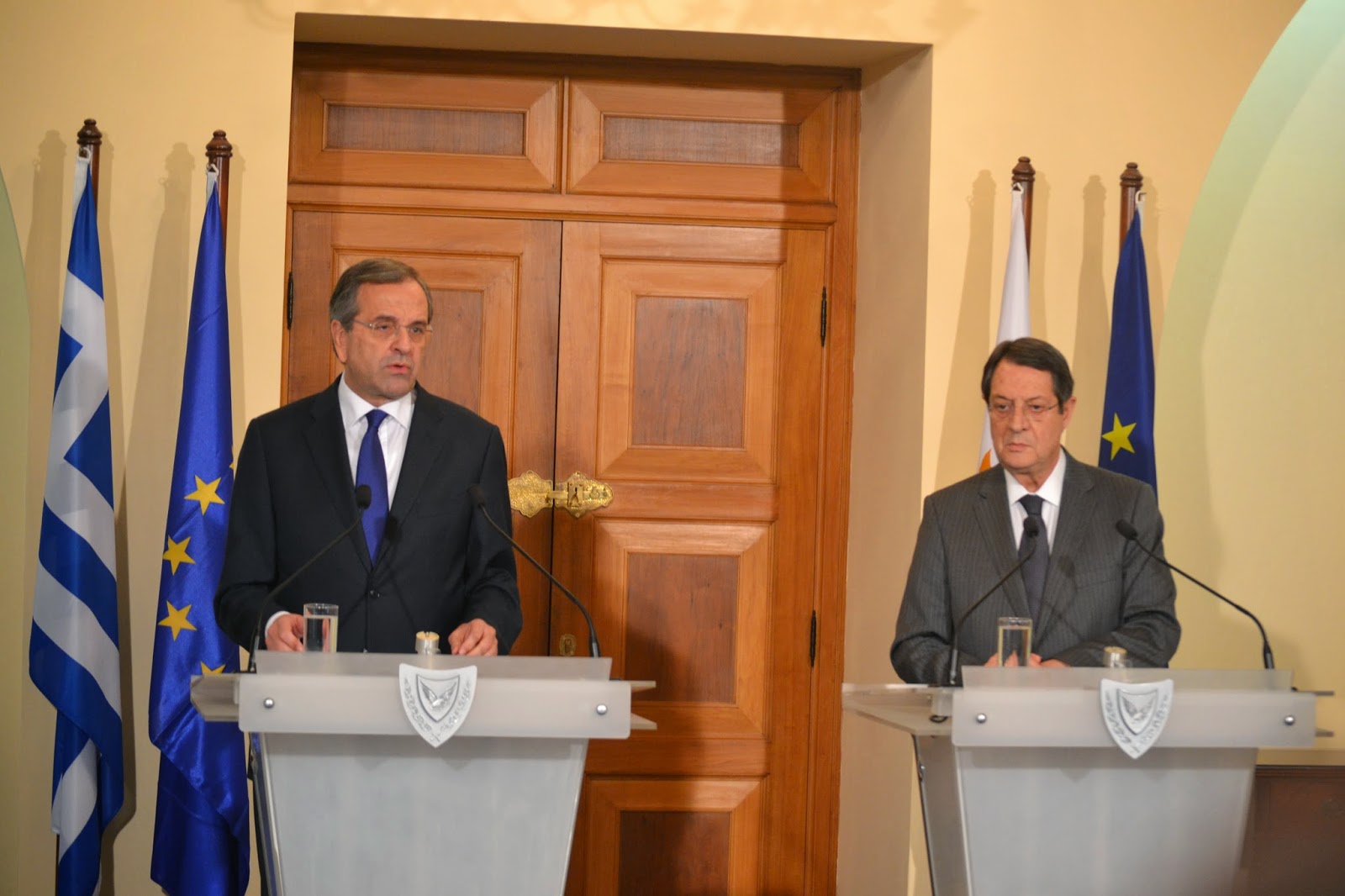 By Spiros Sideris – Athens
Cyprus and Greece are proceeding with the coordination of their actions to address the Turkish provocations.
Speaking at a joint press conference, Greek Prime Minister Antonis Samaras said that this meeting, which is taking place at a time when there is an escalation of the tension, shows the necessary unity and co-understanding that exists between Greece and Cyprus and.
The Greek Premier characterised as fruitful and encouraging the analysis done in a spirit of unity by the political leaders, which he applauded.
He said that Cyprus is the bastion of culture and the key to the stability of Europe.
The support of Greece to Cyprus is a fact, "we're on your side", Samaras said.
On the Cyprus issue, the Greek PM said that "Greece will not never recognise the illegal military occupation of Cyprus".
He also referred to the decision of the EU on the right of Cyprus to exploit its hydrocarbons.
The President of the Republic of Cyprus, Nicos Anastasiades, said that the discovery of hydrocarbons will benefit the whole of Cyprus, both Greek Cypriots and Turkish Cypriots.
The issue of energy, he said, should be an incentive to speed up dialogue towards a speedy resolution.
Finally, he noted that the tripartite cooperation of Cyprus, Greece and Egypt is not directed against anyone.