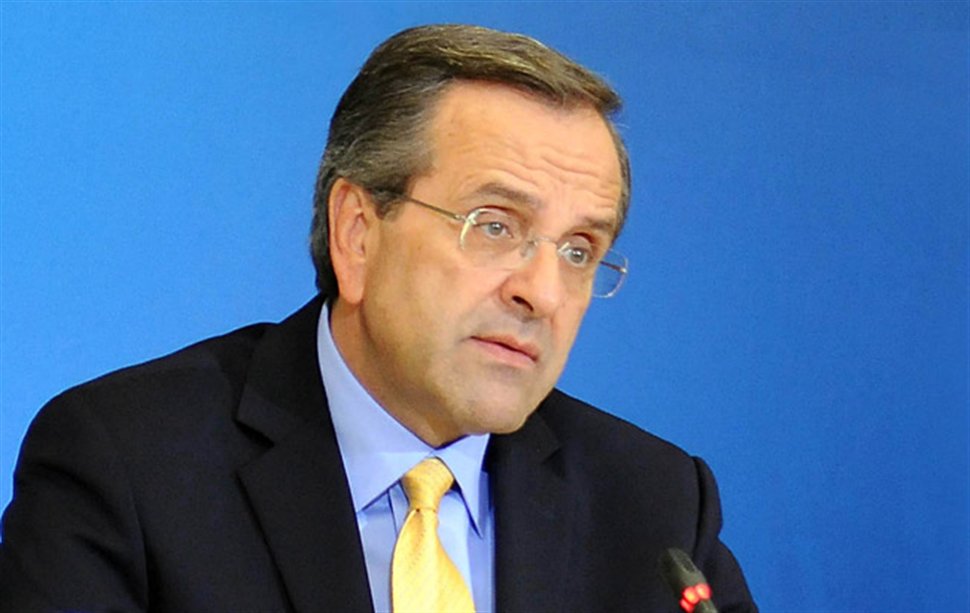 Athens, May 19, 2015/ Independent Balkan News Agency
By Spiros Sideris
Call for national understanding among the forces that – as he said – want to prevent the coming destruction addressed by the step of the annual meeting of the Hellenic Federation of Enterprises (SEV), Antonis Samaras.
The president of the Southwest emphasized that "what we cannot negotiate is the country's European course".
"I appeal for a wide understanding that is still possible to change the country's policy and not to support this policy and to remain in deadlock", he said among other things, stressing that "now is the time of excess and that there is no other option for the country".
Regarding the agreement with lenders, he wished that it does not have the form of a tax raid, and said that the prime minister has a historic responsibility to decide with whom he will go with and who will leave".
Samaras reiterated in this regard that "we will not close the door on the need of national consensus, we will do our national duty, will not do the same", while making it clear however that ND is the opposition and not a crutch of the government, who cannot even convince its own.
"There are some who advise us to commit to voting on something that we have not seen yet. If the same government MPs do not vote for them, how will they be implemented? This is the definition of ungovernability", he explained.
More generally, on the course of the economy in recent years, Samaras said that in just 2.5 years he managed to bring the country out of the memoranda and on a credit line to be able to borrow. "This is when you do not pretend to be a proud country, you are proud country", he stressed, and accused the government for reversing this course in recent months.
He said that it is the government of non-decisions that constantly poses increasingly uncontrollable accidents, and spoke of a confession of impotence in response to the disclosure of the letter to the IMF that the country was unable to pay the last installment a few days ago.
"Valuable time has been lost. There was no plan", he added and said what is needed most now is growth, which, he explained, is not handing out money you do not have.
"It is competitiveness, investment, extroversion that only the private sector can do", he went on explaining that the state helps development.
Samaras also spoke of the need to support entrepreneurship and the implementation of reforms, which as he said, many of them should have been done decades ago.
In addition, the president of ND admitted it was a mistake of his government for not explaining why it imposed taxes, which however, had already started to decrease in line with its ideology.