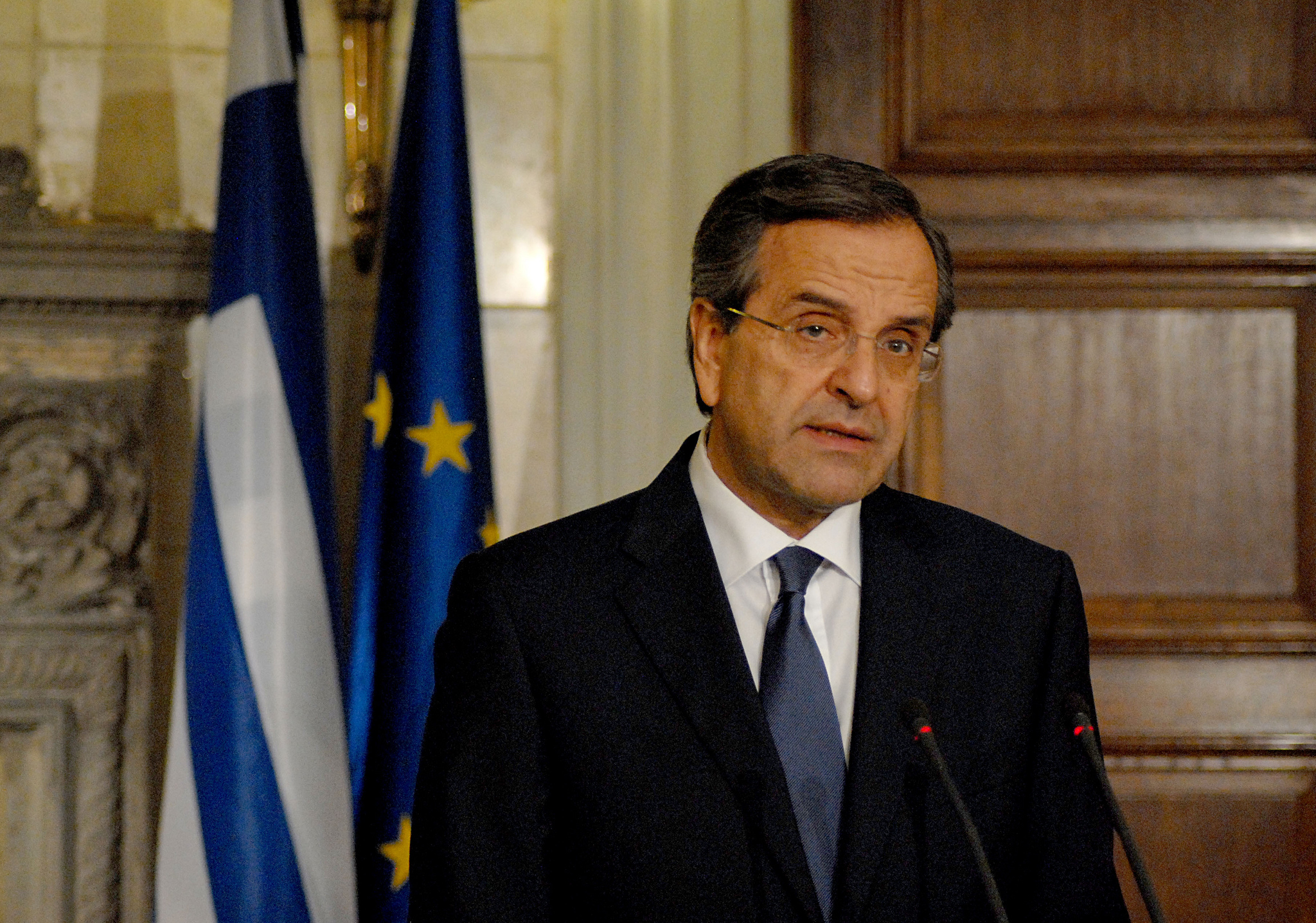 Review by Christos T. Panagopoulos –
Prime Minister Antonis Samaras called on Greek-American entrepreneurs to invest in Greece in a meeting he had here on Sunday with Greek-American community representatives in the context of his visit to the United States.
"The country has a strong and stable government supported by two political parties that agree on its European prospect and I invite you to come and see for yourselves that the situation has changed," Samaras said, adding that the situation in the greater region is favourable for Greece as it is reflected in this year's tourist arrivals that are close to 18 million.
"Greece is emerging as a country that attracts entrepreneurship because it is necessary for us in order to survive in a competitive world," the prime minister said, noting that Greece's attitude toward entrepreneurship is changing and is not as reserved as it used to be.
"Investors are being met with a red carpet instead of the red tape that existed in the past," he underlined.
He noted that the government is making specific moves like, the investment law and the reduction of red tape thus offering incentives and lifting past obstacles and dysfunctions. He also said that his office is open to representatives of major companies from around the world, noting that he recently met with the head of IBM.
Samaras also said that there are difficulties as a result of the situation the country is in and repeated his goal for a 15% flat rate tax which for the time being is impossible because of the present circumstances.
He also said that a new real estate taxation law will be adopted that will favour the specific market and boost the construction sector which is a key factor for economic growth. He also said that 70% of the primary surplus that will be achieved will be used to support the financially weak.
Source: AMNA