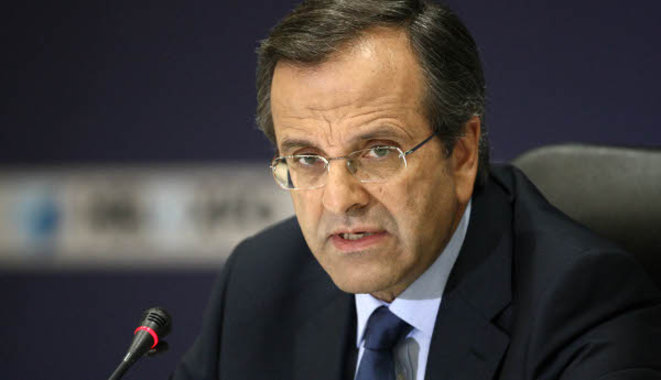 Athens, May 05, 2015/ Independent Balkan News Agency
By Spiros Sideris
"Criterion of our each action is to ensure the stay of Greece in Europe and the euro", said the president of New Democracy, Antonis Samaras, shortly after the working lunch he had with the President of the Commission, Jean-Claude Juncker, at the seat of the Commission in Brussels.
Coming out of the Commission's building, Samaras told a group of Greek journalists that "Juncker is a friend of Greece".
Continuing, he stressed that we must at all costs reach an agreement with the partners. As he said, "time narrows very dangerous" and every day that passes is detrimental to the Greek economy, but also to the psychology of citizens and the market. He added that we must stop the economy's course towards recession.
Concerning the negotiation between Athens and representatives of institutions conducted in the last five-day in Brussels at Brussels Group, Samaras estimated that there is "mobility" and expressed the hope that they will soon reach an agreement.
Furthermore, regarding the EUR 1.9 billion in SMPs (profits of central banks of the eurozone from Greek bonds), Samaras stressed that they belong to Greece and should rightfully be repaid.
Samaras is in Brussels to mark the event of the European People's Party (EPP) that took place Monday in Wilfred Martens institute in the city of Louvain. During the event Samaras had the opportunity to speak with several European leaders.
The meeting of the president of New Democracy with Juncker lasted over an hour and a half.