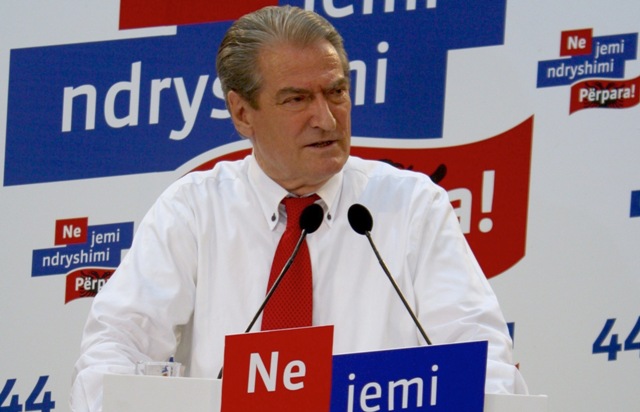 Tirana, June 26, 2013
The leader of the Democratic Party, Sali Berisha has resigned from the leadership of this party and all other leading functions that he has held in the political force which is now in opposition.
On Wednesday evening, Mr. Berisha appeared in a press conference where he announced the decision to resign.
'We lost these elections and believe me, the responsibility falls upon one man, upon Sali Berisha. Thus, I have decided to take my responsibilities and resign from all the functions within DP in order to be a simple member of the Democratic Party", declared Berisha.
Mr. Berisha said that the defeat of the DP and the victory of the left came as a result of the fact that the Socialist Party made several promises that the DP could not fulfill.
"In these elections, we presented a concrete program for a developed Albania. Our citizens voted in majority the project of our opponent, who made promises that we could not meet, because they are against social equality and honest competition", said Mr. Berisha. /ibna/