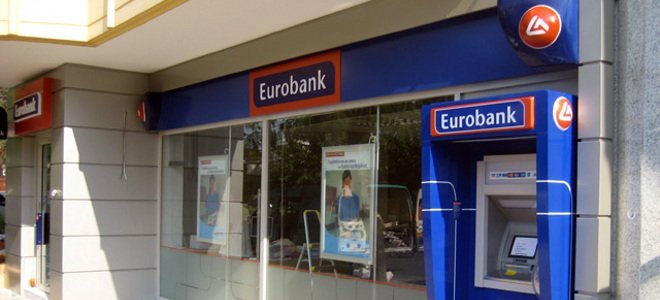 By Spiros Sideris – Athens
The effort of Eurobank to sell its subsidiary "PJSC Universal Bank" in Ukraine did not have a happy ending. As announced officially, the contract with Delta Bank Group for the sale of the subsidiary and the transfer of Ukrainian assets was terminated, as "the appropriate approvals for the completion of the transaction were not received", as is noted in the announcement.
"Taking into account the impairment charges taken in the first half of 2014, the Group's residual exposure of the Group to PJSC Universal Bank and other Ukrainian assets amounted to €107 million", notes to the statement of Eurobank.
It cannot be ruled out, however, that the agreement fell through due to the political situation in the country and the concerns about the economy.
The contract was signed on August 14, and foresaw for the sale of "PJSC Universal Bank" for EUR 95 million to the ukrainian group "Delta Bank".
Eurobank notes in a statement that "following its August 18, 2014 announcement of the bank "Eurobank Ergasias SA" (Eurobank) on the signing of the August 14, 2014 contract with the Ukrainian group companies Delta Bank, concerning the sale of the subsidiary in Ukraine "PJSC Universal Bank" and the transfer of ukrainian assets ("Transaction"), which was subject to receiving the necessary approvals from the competent authorities, Eurobank announces that the appropriate approvals for the completion of the Transaction were not received. Thereupon, Eurobank decided termination of the contract with the Group Delta Bank.