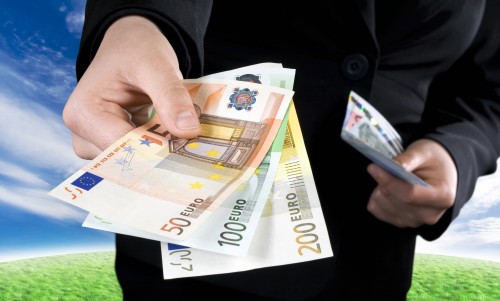 Review Hari Stefanatos
The earnings list arise from the Greek National Insurance Fund (IKA), while revealing is the stratification of wages by occupation, as indicated by the data of IKA as published in the "Imerisia", based on the range of the average salary.
Top of the list are the usual suspects. That is those one would expect to find there, such as business executives and government departments, architects-engineers, accountants, skilled machine operators and Physicomathematicians.
And all this, despite the fact that the crisis has in many cases led to wage cuts of up to 43%.
Very well paid are still doctors, technicians, office workers, stockbrokers, real estate agents, lawyers with drivers and technicians of various specialties. At the bottom of the list one finds unskilled workers, models, teachers and housekeepers.
Vertigo cause the top of the list with wages that exceed 4,500 euros
Big salaries that start from 2,000 euro gross and reach 4,500 million (or more) involve executives of public and private enterprises and the state "machine" – ministries, secretariats general, municipalities, regions, architects – engineers, those specialized in automation operators stationary industrial installations, accountants and Physicomathematicians.
They are followed by those with average earnings of €1,500 – €2,000, who include women Physicomathematicians, doctors, biologists, technologists, machine operators and molders of metal plating.
With salaries below 1,500 euros  and up to 1,000 euros gross are getting paid office workers (total 429 142 belong to this category), brokers, real estate agents, maintenance of machines, workers employed as lawyers, 118,000 drivers of vehicles, technicians of various specialties and miners.
Even further bellow one meets those paid with 700 – 1,000 euros, who include farmers – growers, employees of the customer service models (175.634 are insured as such in IKA), employees in the security services, other unskilled workers, teachers (77,158 are usually employed by the hour), street vendors and domestic workers are men.
In the fifth and final category of the list belong those who are getting paid a salary below 700 euros gross and includes women domestic workers, street vendors, employees in personal services, teaching assistants and some specialized farmers.
(Source: Newsit)