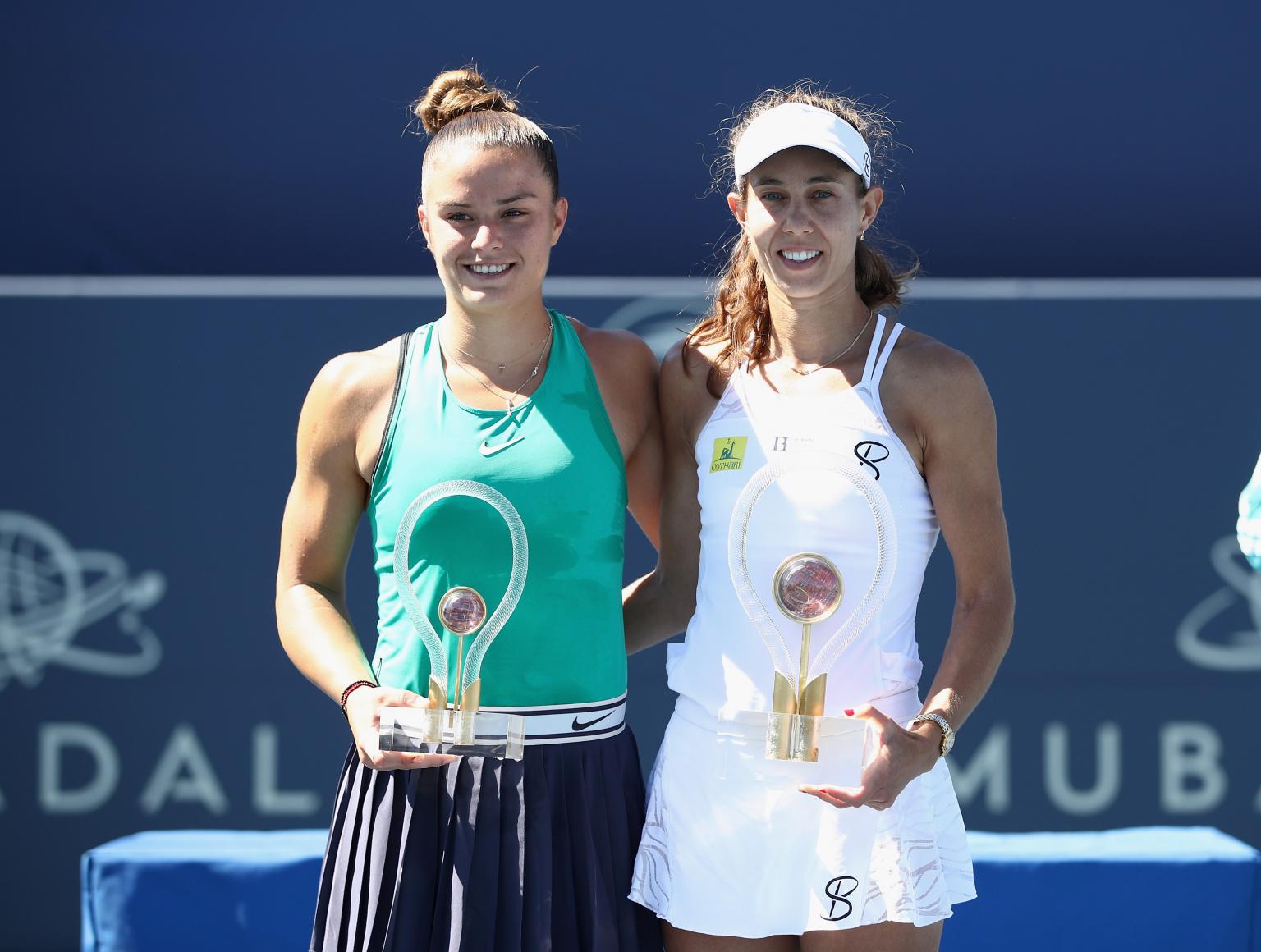 International tennis player Maria Sakkari of Greece did not make it at the final game of the the Mubadala Silicon Valley Classic against the Romanian Mihaela Buzarnescu who came out of the game victoriously, defeating the Greek in straight sets.
In sports, people say that you know how to win when you admit defeat and you are able to congratulate your opponent.
Sakkari did exactly this after the game and (in my humble opinion) offers her athletic prestige that equals good sportsmanship, often more precious than a win.
"I have to congratulate Mihaela. You've come a long way. I still remember a couple of years ago when when we were playing Futures in Italy. You really deserve to be here", Sakkari said after the match during the on court prize distribution ceremony addressing Buzarnescu.
Later on, at the presser, the 23-year-old Greek spoke of how she felt during the match and the difficulties she faced: "It was not easy. I woke up and I was still tired from yesterday… (her previous match against Danielle Collins) but she was very good today. I wasn't moving great, and it's one of my weapons, so it wasn't easy after two long matches and very intense days.
I gained confidence and experience and it was a great week for me. I think I will be more prepared for my next final. I think she was extremely solid from the beginning of the match (she refers to her Romanian rival). She was serving clever… and she could do anything she wanted.
"She took the opportunity… and I felt like I didn't have any solutions.".
"Sakkari was unable to overcome 34 unforced errors over the course of the match," wtatennis.com wrote "as the World No.24 broke five times, saved all four break points she faced, and never faced a break point in the second set".
From World No.142 to World No.20
A year ago, the 30-year-old Romanian tennis player ranked World No.142 but thanks to her immense effort and dedication she climbed up the ladder in just 12 months, now enjoying being ranked World No.20.
The great winner of the game said, "I was trying to focus on my game and not focusing on how she would react. I saw that I was playing really good, making winners and getting every ball back.
Now, I think I believe in everything. I started to believe that I could play good when I qualified for the US Open last year. Everything's [been] better and better for me. I'll just try to focus for each tournament and each game as I did before.
Maybe people will look differently at me now, but I don't want to change anything… just think of the good moments, and play."… / IBNA
Main Photo: No.5 seed Mihaela Buzarnescu (R) wins her first WTA title at the Mubadala Silicon Valley Classic after blitzing Maria Sakkari (L)