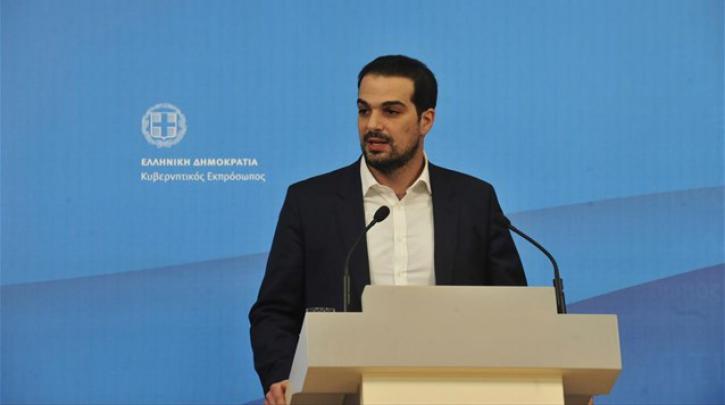 Athens, May 26, 2015/ Independent Balkan News Agency
By Spiros Sideris
Government spokesman Gabriel Sakellaridis called the scenarios on capital control malicious and unfounded and accused those who publish them that they use them in a manner "not at all responsible".
"There is no chance for a capital control to be imposed", he clarified at the press briefing and argued that such scenarios are used as a way of political pressure on the government.
Furthermore, Sakellaridis expressed optimism that an agreement can be reached by the end of the month or early June, adding that the government will propose an extraordinary meeting of the Eurogroup, always in cooperation with the institutions, when conditions are mature enough, through the negotiations, for this to take place.
"We hope that this will happen very soon", he continued.
As he announced, in the negotiation are still open four issues relating to VAT, insurance, labour issues and the primary surplus.
"Agreement within the framework of the popular mandate"
Regarding the possibility that the agreement should not be accepted by MPs of the SYRIZA government, the government spokesman said that before reaching the Parliamentary Group it will have passed first by the prime minister and the cabinet and that the prime minister will not accept a deal that is not honest and that it does not within the framework of the popular mandate received the government has received.
Asked if the deal will go directly to the House, or whether it will first be discussed at the PG of SYRIZA, he responded that this is a matter of the party organs. "In any case," he added, "we have nothing to fear from the expression of opinion by the Central Committee of SYRIZA".
"We want to be consistent in our obligations"
Asked about whether the country would repay the installment to the IMF, he reiterated that the government has the responsibility to repay its obligations both at home, and abroad. "We want to be consistent in our commitments, so we immediately seek an agreement that will give breath to the economy", he said.
Dora Bakoyannis sees a risk of capital control
The possibility of imposing restrictions on transactions highlighted the MP of New Democracy Dora Bakoyannis, speaking Monday in Ant1 television.
According to Bakoyannis, after the statements of Interior Minister Nikos Voutsis that Greece will not pay the installment to the International Monetary Fund, there might be capital control at the banks on the weekend or a day at the non-payment of installment.
She stressed that the only solution is a government of national unity and called the Prime Minister Alexis Tsipras to bring the agreement in Parliament.