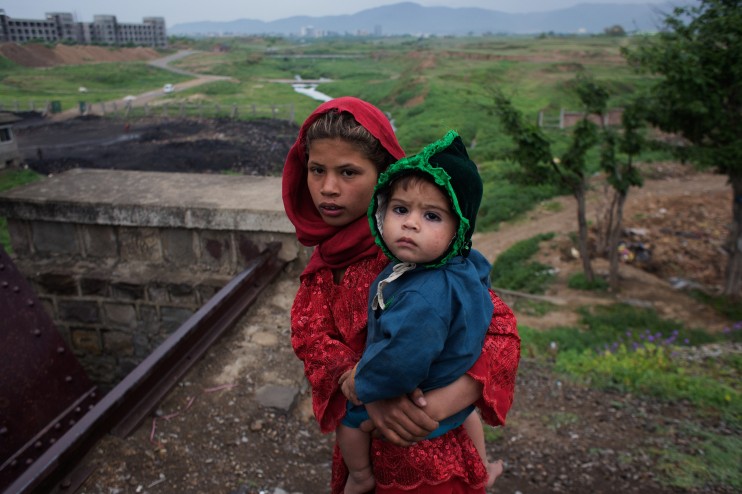 Skopje, April 28, 2015/Independent Balkan News Agency
By Naser Pajaziti
There are hundreds of illegal emigrants from the Middle East who go through the territory of FYR Macedonia on a daily basis, using it as a transit destination.
But this journey is also tragic for many emigrants. Many emigrants are dying on a daily basis.
A part of them die as a result of health problems, hunger and other causes, but recently, the largest number of emigrants are dying as a result of accidents. There's also a growing number of casualties as a result of being hit by trains ad they walk on the tracks.
The railway between Gevgelija and Kumanovo is a guide for many emigrants, but this journey is very difficult due to the mountainous terrain.
At the start of the week, 14 Somali and Afghan emigrants lost their life after being hit by a train, but tens of others remained wounded.
Ministry of Interior declared that so far, around 27 emigrants from the Near East have lost their life, but their number is suspected to be even higher.
The head of the humanitarian NGO "Legis", Jasmin Rexhepi, told IBNA that after these tragedies with emigrants, the state and its institutions must draft a strategy in order to facilitate free movement for emigrants toward their desired destination or offer asylum.  "A debate must take place on this issue and state institutions must draft a strategy to address this situation, which is claiming people's lives on a daily basis. We must not allow these tragedies to take place, because we're creating a negative image", Rexhepi declared.
Destination Gevgelija-Kumanovo
Gevgelija is the entry point of illegal emigrants. This is the southern town on the border with Greece and after this, emigrants start a marathon on foot in order to reach the border with Serbia, whereby the final destination is the village of Llojan, bordering with Serbia. On the surroundings of the village, one can see hundreds of illegal emigrants, mainly Afghans, Syrians and Somali, who spend days on tends, until they reach Serbia and then EU countries.
Residents say that state authorities do not react about this situation, while they fear that the large number of emigrants may bring viruses and different illnesses. "We fear what is happening now. There are hundreds of emigrants who can be seen around the village and they may enter the village. We fear that they may bring viruses, such as Ebola and this worries us a lot", declared for IBNA, Selami Memeti, the reeve of the village. He demands from state authorities to remove the emigrants from the village and not allow them to stay there. Emigrants stay in groups of tens and twenties and their aim is to cross the border into Serbia and then arrive to Western European countries.
The trafficking of emigrants is a lucrative business
Although government authorities have boosted measures and although there are harsh laws against the transport and traffic of foreign emigrants, there are still groups that deal into this criminal business.
Almost every day, the Ministry of Interior arrests traffickers who transport emigrants from the border with Greece toward the border with Serbia. Among them there are also Greek and Serb nationals. Apart from this, emigrants are also victims of attacks and robberies by criminal organized groups.
The minister of Interior, Gordana Jankulovska said that her institution is making maximum efforts to control the situation, but she says that their number continues to grow and that they mainly use the deep mountain territories in order to arrive to their preferred destinations.
"The Ministry of Interior is taking many measures to prevent the numbers of illegal emigrants, but the problem is that their numbers are growing. This is an activity which will require time to be fought and we're doing just this. We must also say that most of these emigrants are coming from Greece and unfortunately, we're not seeing the same commitment by the Greek side", declared minister of Interior, Gordana Jankulovska.
According to official data, during 2014, 857 refugees have applied for asylum in FYROM, while only tens of Syrians have been granted.
Minister Jankulovska has declared that most of the emigrants come from Syria, Afghanistan and Palestine. The number of those who illegally stay in FYROM is much higher. The accommodation center for asylum seekers in Skopje is overpopulated with refugees, but they do not stay there many days, aiming to leave toward EU countries. /ibna/