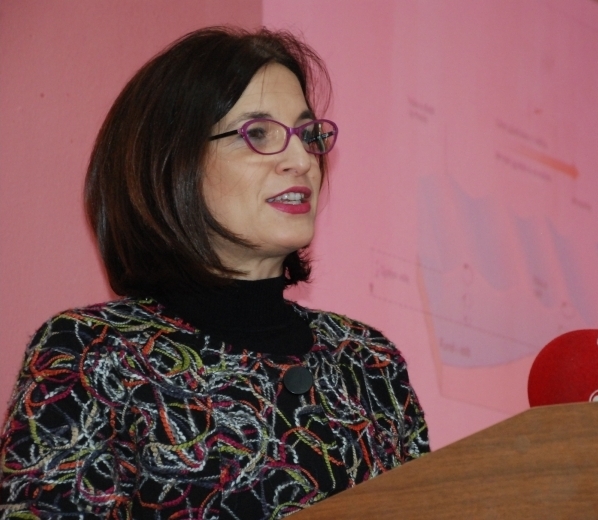 Tirana, February 12, 2014/Independent Balkan News Agency
By Milena Harito*
Of course, today, those who were born after the '90s could not fathom the world without internet and it's very difficult for them to fathom the world which we lived in, before internet.
In order to see the social transformation that internet has brought, we must focus on to what extent is this social transformation an extraordinary one.
One of the examples which is usually given is that of the revolutions in the Arab world, in the northern part of Africa, which would perhaps be unimaginable without internet. The access to information that people had, in order connect to each other and organize. Had internet not existed, transformation that took place in Albania in the '90s would be different.
***
The world today is unimaginable without internet, which fortunately, it's in the hands of everyone and is not controlled, like media were before, by particular groups.
These groups use media for their interests, for the interests of the groups that govern, natural for human nature. But internet is different, because nobody can control information any longer. And this is the biggest victory, the biggest difference, the big democratization of the world that internet brings. Of course, it would be very good if things only had their good sides, but this never happens. The world is filled with challenges and difficulties, which make our life harder, but also more interesting. We're all witnesses of the rumors and stories that spread on the internet and which nobody controls. Like in any media, it's very hard to say if a rumor or a story is true or not once it spreads.
A French philosopher once said about this issue that, "it's true that stigmatization on the internet is temporary, because new things may come out tomorrow, but it's also permanent. Given that information remains there, someone may look it up and take it out once again". This is the price that must be paid for the freedom of information that internet offers and this is one of the most important topics that gathered us here today.
***
The Albanian government is aware of the extraordinary role, of the great momentum that technology of information and communication may bring for the development of society. For this reason, we have been strongly engaged for a strong development of new electronic services.We are offering many government services for the public, which are accessible by many citizens.
Security, an important challenge
Of course, one of the challenges of internet and services offered through it, is for these services to offer security, because for many reasons, we're skeptic against things and skeptic against each other.
In order to use the services, we need to trust the safety of these services in many aspects. Here I can mention the use of online payments for which I assure you that they don't allow abuses in the aspect of the protection of personal data and in relation to different attacks that may come from internet against our data.
Thus, it's very important to feel safe when we use these services. This would be the third page of the challenge, which starts with the offering of the services and goes on with the offering of access and trust on the use of services, which must also grow. All of these go hand in hand with each other and none of them can advance without the other two.
Children security
All of those who have children, like me, know that today on the internet, they can have access to whatever information, which we could never fathom when we were at their age.
Such is the world today and measures should be taken about this. There must be mechanisms, techniques, regulators, watchdogs, in order for this to happen as little as possible.
Of course, it's too difficult to make it disappear, but we must do everything to offer protection for children, awareness for them, awareness for their parents, because we often have the tendency, and this is human nature, to close our eyes in front of what we don't want to see.
Even parents may have the tendency to close their eyes in front of what their children may access on the internet, but we must raise the awareness of the entire public opinion about the risks that children face in accessing information on the internet.
The government plays a big role on this through its promoting policies, but it must do this with independent institutions, in close cooperation with them in order to offer technical mechanisms for internet protection, but also to control these technical mechanisms.
An appropriate legislative framework is needed
On the other hand, all of this also requires an appropriate legislative framework. On this domain, which is a new domain world wide, we adopt the European legislation, which also needs adaption.
We must adapt it to the level of development of our society on one hand and on the other, it's a legislation that evolves very fast and this is why we must be updated.
The issue of human capacities in this domain is a challenge on its own, because given that it's a new domain, there's not much experience to be shared on it, therefore we need committed people, who want to learn and who are ready to learn new things every day.
*Minister of Innovation and Public Administration of Albania