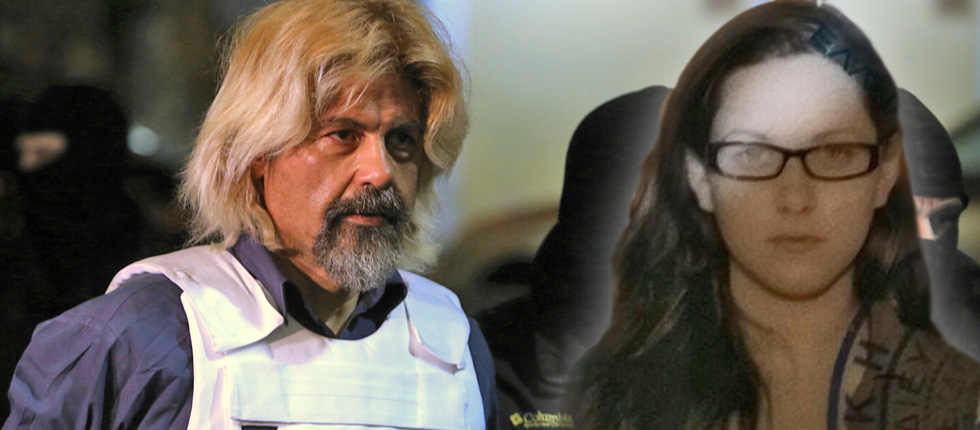 Athens, January 6, 2015/ Independent Balkan News Agency
By Lefteris Yallouros
A second safe house used by Greek terrorist Christodoulos Xiros was found by police on Monday.
The former member of terrorist group "17 November" was recaptured on Saturday after a year on the run. He had been planning an armed assault on the Korydallos prison in the Greek capital using rifles, explosives and rocket-propelled grenade launchers.
The second hideout is reportedly located in the area of Loutraki and was rented by a female accomplice of Xiros using identification police discovered when they captured the terrorist in the area of Anavyssos where his first hideout was located.
A van and two cars were discovered at the Loutraki residence. Police believe Xiros and at least two accomplices were planning to use the vehicles in an attack they were planning on the Korydallos prison in order to free jailed members of the 'Cells of Fire' terrorist group.
Based on hand-written notes and bomb making material found, police believe Xeros had been planning to pack a van with explosives and detonate it outside Korydallos prison.
Appearing before a magistrate on Monday, Xiros refused to answer any questions. After appearing before a prosecutor, Xiros' lawyer issued a statement saying his client felt as "collaborators of the system", the authorities were "unqualified to take his plea".
Xiros, 56, was serving six life terms for his involvement in terror group "17 November" which killed 23 people, including Greek politicians and British, American and Turkish diplomats and military officials, between 1975 and 2000.
The terrorist will be held in Korydallos prison.