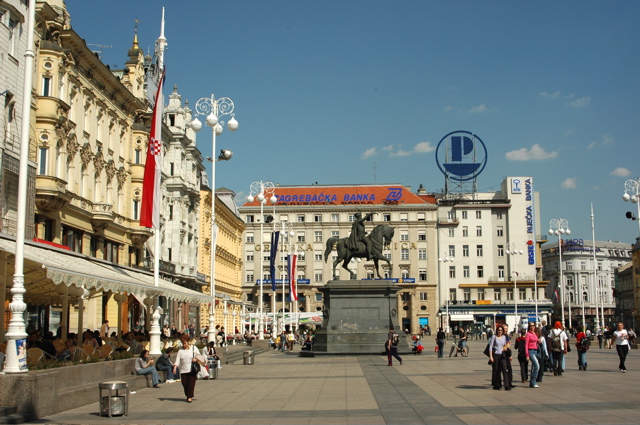 By Natasa Radic – Zagreb
Croatian cities are rated as the safe cities in Europe, as confirmed by the large number of tourists that visit Croatia each year, said Interior Minister Ranko Ostojic at the recent conference "Security of the Cities 2012" – Adriatic City Security Conference, which was dedicated to the urban security.
In the past two decades, the citizens of the Croatian capital witnessed some serious crimes such as murders, severe beatings, robberies and looting, but representatives of the Croatian Ministry of the Interior stated that, looking at the statistics data, is actually represents a subjective feeling.
-The certain event can change a subjective sense of security of our citizens, so that the scale with a positive sense of security can be changed to negative – said Minister Ranko Ostojic. He said that it takes a lot of effort, knowledge and skills for citizens who created the image of their own insecurities to change that feeling from negative back to positive.
The statistics for Zagreb, which is considered to be one of the safer european capitals show that in 2012 there was the decrease of 2.3 percent in crimes when compared to 2011. There were 12 homicides, one less than the previous year, and 21 attempted murders, while there were 23 attempts in 2011.
The police reported the total number of 18 crimes of rape, or five more than in 2011, and an increase of 6.4 percent of robberies.
UNDP Resident Representative in Croatia Louisa Vinton said at the security conference that Croatia is considered to be a safe country, especially in comparison with other developing countries. Vinton pointed out that one of the global priorities of the United Nations is to raise security in cities. It is essential to act to prevent crimes and other forms of endangering safety with the essential involvement of the local community, she said.
According to Eurostat data, Vilnius – the capital of Lithuania, is the most dangerous city in the European Union. Second place on this negative scale was taken by Tallinn, followed by Luxembourg, Amsterdam and Brussels. On the list of the safest cities, a proud first place went to the city of Valetta, Malta's capital, where in three years while the study lasted not a single murder was recorded. Safe cities are still Budapest, Helsinki, Madrid, Rome and Vienna. Zagreb will be included in the Eurostat survey after 1 July this year when the country joins the EU.