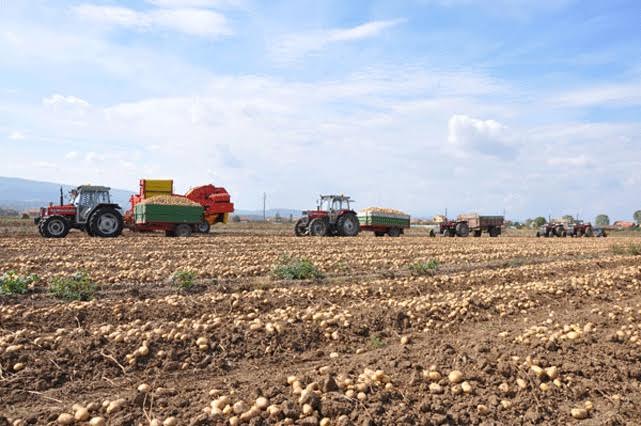 Pristina, 4 December 2015/Independent Balkan News Agency
By Elton Tota
Stabilization and Association Agreement (SAA) signed between Kosovo and European Union, will have an impact in the growth of exports for agricultural products toward European markets.
Minister of European Integration, Bekim Collaku says that Kosovo has  managed to negotiate reliefs for customs charges for the export of almost all agricultural products toward the EU countries.
"There are around 2, 560 agricultural products which Kosovo can export toward the EU countries without customs charges since the entry into force of the agreement", Collaku said.
Collaku says that this document assures protection for the products of Kosovo farmers for a transitional period of 5 to 7 years. He says that besides the positive side relating to the liberalization of the market, there will also be positive effects in the improvement of product quality and safety and the protection and authenticity of domestic goods.
Meanwhile, experts of European integration say that the agreement in question can harm Kosovo farmers, who will not be able to compete against European agricultural products.
"I don't think that 5 to 7 years are enough for Kosovo farmers to manage and produce agricultural products with European standards. This, due to the fact that they do not have the support of the government. Another problem relates to the lack of tradition and experience", says professor of European Law, Muhamer Pajaziti.
According to him, within a short period of time, farmers from Kosovo will face a strong competition from products coming from EU member countries.
"Unfortunately, we are unable to compete in regional markets, let alone European and international markets. To come out of this situation, the government of Kosovo must draft a strategy for the economic development of the country, which will offer subsidies, especially for agricultural products", Pajaziti says.
Expert of European affairs, Llokman Murtezani told IBNA that this agreement may benefit Kosovo in improving its products to European standards.
"Kosovo is obliged to implement and respect these standards. These obligations also include the protection of trademarks, design and geographic indicators of products coming from the EU and the investments that institutions and domestic companies must make in further developing standards of security and control of food in the country. It remains to be seen to what extent will this be achieved", he says.
Murtezani says that benefits in this aspect are expected to be very positive for the agricultural sector in Kosovo, bearing in mind technological advancement and the development of this sector in the EU countries. /ibna/