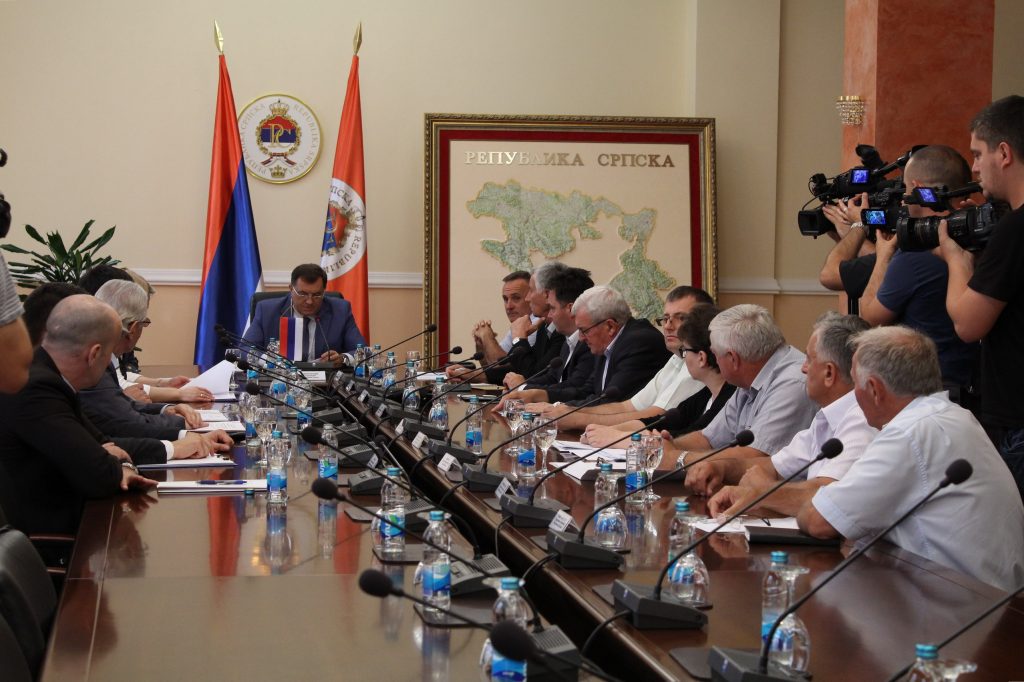 Banja Luka, June 27, 2016/Independent Balkan News Agency
By Mladen Dragojlovic
BiH politicians are trying to use all possible ways to get closer to voters since the local elections have been announced for autumn this year and the adapted Stabilization and Association Agreement (SAA) with the EU is no exception.
Since Croatia has entered the EU, the SAA is under pressure to be adapted for new conditions. Croatia and the EU demanded to export goods to BiH without the payment of customs duties, as it was before, since Croatia was a member of CEFTA. At the same time, BiH must pay it because its products are entering the EU. This would destroy the local BiH producers, especially in the agriculture and the whole SAA had to be changed and adapted on a new reality. The negotiations lasted for several months and the adapted SAA was agreed but it was necessary to be confirmed by the BiH Presidency and Parliament.
However, here is where the local election campaign begins. BiH Presidency member from RS, Mladen Ivanic, who never asked for the entity Government opinion, suddenly decided to demand this opinion and said that he will respect it on the session of Presidency. It came as a shock for most of ruling parties politicians in RS and RS PM, Zeljka Cvijanovic, openly said that it is manipulation and transfer of responsibility to entity institutions, which are governed by the members of parties that are in coalition with Ivanic's Party of Democratic Progress.
"It seems to me that the PDP are now evading the whole thing and running away from responsibility because it was them that caused the problem with their action at the State level which we now have to deal with", Cvijanovic said.
RS President, Milorad Dodik, organized a meeting of many political officials, representatives of entrepreneurs and farmers associations in order to define the RS stance in this case. The result was as expected, RS refused to give its consent, which would cause the destruction of local production. After the meeting, Dodik explained that adaptations in SAA didn't provide the mechanism for indemnity of local producers, given that they will not be competitive on the market with cheap goods from Croatia and other EU countries.
Dragoja Dojcinovic, president of Association of fruit producers, said to the media that one of the solutions can be that BiH set custom duties for EU products for a limited period.
"It means that they will pay custom duties while we have local goods in storages. When we spend our products, custom duties would be lifted and the trade would go as it is planned in adapted SAA", Dojcinovic said.
This issue was planned to be discussed at the BiH Presidency session on Monday but, since Ivanic said that he will vote against the adapted SAA, Presidency Chairman, Bakir Izetbegovic, decided to remove this topic from the agenda. He added that BiH is entering a political crisis and blockade on the EU path.
"I hope that this crisis, which we will obviously have, will not last longer than the local elections. Also it means that we will have problems in agriculture and economy in BiH because of this decision of RS Government", Izetbegovic said.
He added that the statements about great loss of money in agriculture, in case that adapted SAA would be confirmed, are not correct and that IPA Funds for BiH would be closed.
Head of EU Delegation in BiH and EU special Representative, Lars Gunnar Wigemark, said in Sarajevo that it is too late to refuse something that has already been negotiated and agreed in the adapted SAA.
"EU negotiate with BiH as a state, not with entities or cantons. So, if BiH representatives negotiate about some issues, the opinion must be a mirror of the opinions of all governments, on all levels. It is obvious that political establishment in the state is entirely occupied with local elections and the EU path is not on the top priorities", Wigemark pointed out.