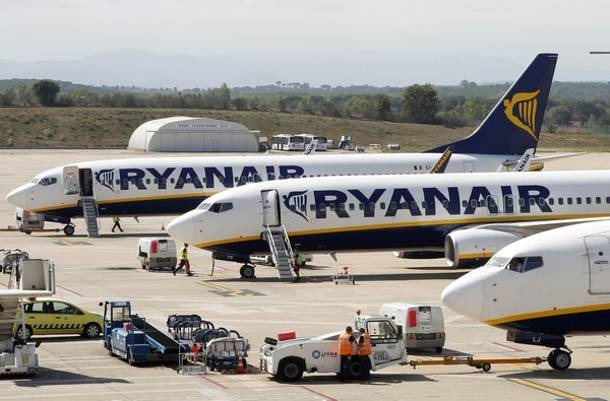 By Spiros Sideris – Athens
With the aim to bring to the country 1.3 million new passengers, the Irish low cost airline Ryanair launches its summer flight schedule for 2015 by including three new destinations from its base in Athens. The company's new flight routs, starting next summer, will be performed to Brussels (Charleroi), Rome (Ciampino) and Warsaw (Modlin), to a total of nine international destinations from the airport "El. Venizelos".
Moreover, Ryanair will increase the frequency of flights to London to two daily (from one), Milan in ten (from seven) weekly and Thessaloniki to six flights daily instead of the five it was performing in the summer of 2014.
According to the deputy director for the development of flight routs, Kate Sherry, the company apart from the three new routes, it increases the frequency of flights to London, while providing improved timetable to passengers.
In the summer of 2015 the company plans to fly to nine destinations from Athens, to a total of 126 weekly flights. To celebrate the new program, which Ryanair launched three months earlier than last year, it announced that it gives 100,000 ticket at the bid price of 19,99 euros for trips that will take place in October, November and December, provided that such reservations are made ​​until midnight next Monday, September 22.
"The Greeks consumers already choose Ryanair for our low prices, top customer service and diverse choice of routes. Now there is also the option of booking in the summer program of 2015 even earlier than usual in our new greek website and new mobile application. There is also the option of a second baggage free of charge, selection of preset positions, use of our new family programs and the Business Plus, while now the use of personal electronic devices throughout the flight is allowed", said Sherry.