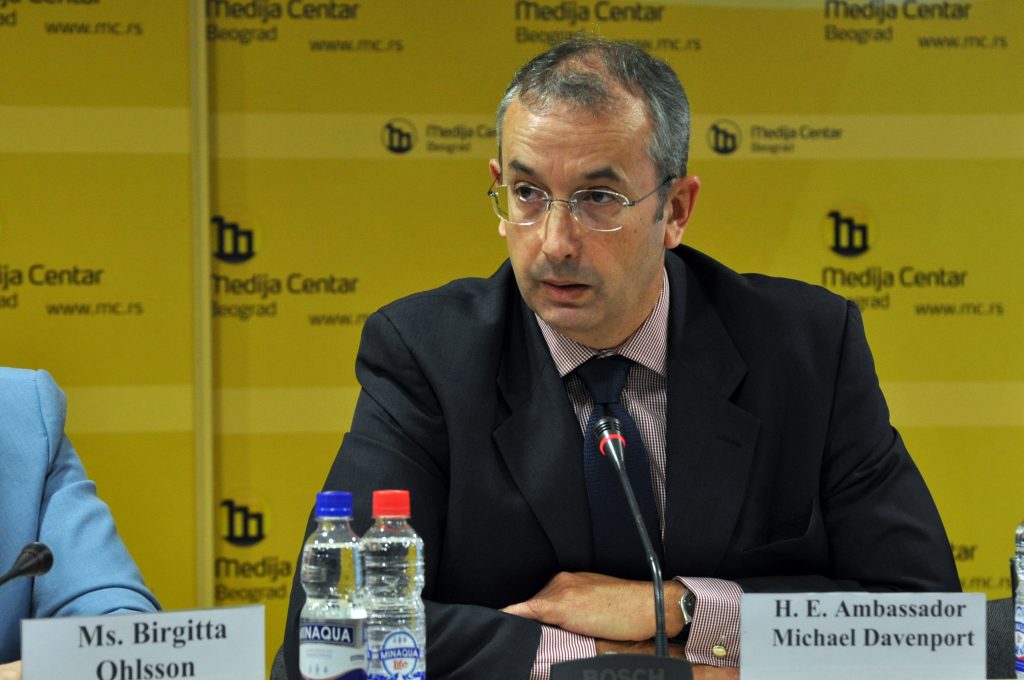 Belgrade, September 16, 2016/Independent Balkan News Agency
By Milos Mitrovic
Michael Davenport, the head of the Delegation of the European Union in Serbia, has criticized Belgrade over rule of law reforms, cooperation with The Hague Tribunal and media reform, Deutsche Welle (DW) revealed today.
Although Davenport praised Serbia in the early September, his remarks were more restrained this time, DW, which had insight in German's Foreign Ministry confidential material, disclosed. The British diplomat has noticed that the formation of the new Serbian government following April elections took more time that it has been expected and that the reasons for this "were not completely clear".
Davenport also stressed that prime minister Aleksandar Vucic has decided to form coalition government with the Socialist Party of Serbia (SPS), despite the fact that his Serbian Progressive Party (SNS) had enough MPs for majority. But he added that SPS position is now certainly weaker than before the elections.
In Davenport's words, Russian soft power in Serbia is now far more greater than it used to be; "Moscow's media presence is very significant". EU should not only cope with this fact, but to offer its own "better narrative", EU official recommended. The biggest challenges for Serbia are building independent institutions, public administration reforms as well as agriculture investments, privatization and country's accession to the World Trade Organization.
Serbia did not fully implement Action plan for the national minorities and it failed to appoint war crimes prosecutor. Furthermore, Serbia's cooperation with the International Criminal Tribunal for the former Yugoslavia "is incomplete", Davenport said. He said he has no doubts over the competence of Nela Kuburovic, Serbian newly appointed justice minister; however, Davenport stated that the political support for the reforms in judicial domain is not certain. He especially singled out amending Constitution and funs transferring to the independent institutions.