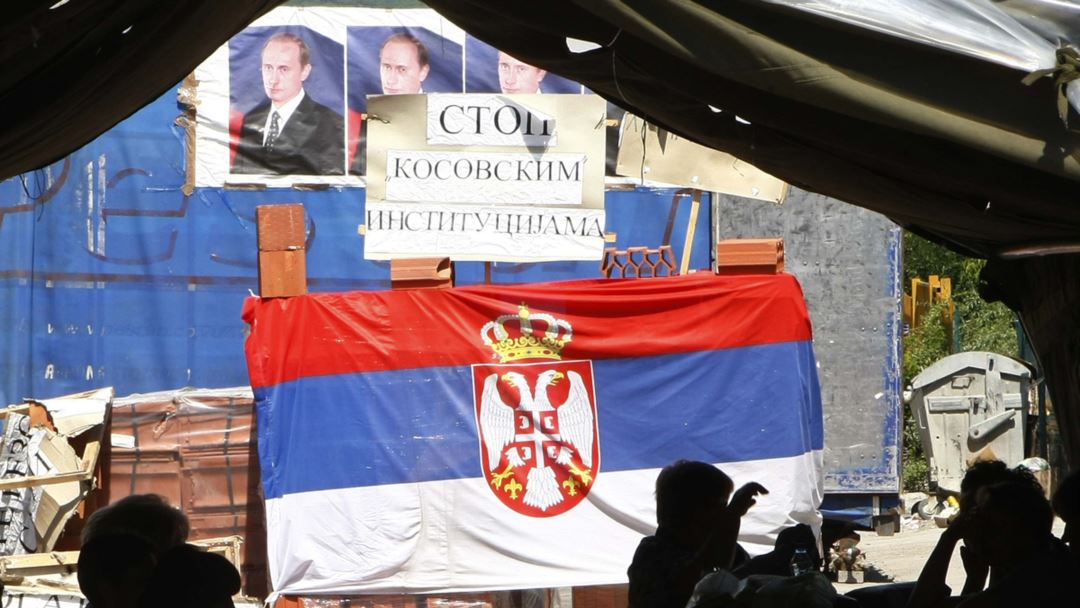 Kosovo Center for Security Studies (QKSS) has published a report dubbed "Russia's interference in Kosovo".
According to this report, Kosovo has been exposed to a wide campaign of Russian influence against the model of the western state and its democratic values.
Many non military and subversive instruments will continue to be used against Kosovo's multi ethnic character, in order to make up pretexts which would present Kosovo as a failed state and increase the feeling of separatism within the Serb local community in the northern communes. The report aims at explaining the behavior of Russian foreign policy in a chronological manner, especially since the first visit of the Russian Federation, Vladimir Putin at the Russian contingent in Kosovo on 17 June 2001.
The report also mentions the 2014 decision of the government of Kosovo to impose sanctions on Russia in harmony with the sanctions imposed by the EU and USA. But, these sanctions were not successful, because Russian companies which are present in Serbia and the region, continue to operate in the market of Kosovo.
QKSS says that the European Union has not given Kosovo an equal treatment to the other countries of Western Balkans in the process of imposing sanctions against Russian companies and officials.
Also, during the period from January to July 2017, Russian goods imported to Kosovo were 10 million euros, while Kosovo's exports to Russia continue to be zero. According to the report, Kosovo is visited by more than 1000 Russian citizens on an annual basis, but the citizens of Kosovo cannot travel to Russia, because their passport is immediately rejected. /balkaneu.com/