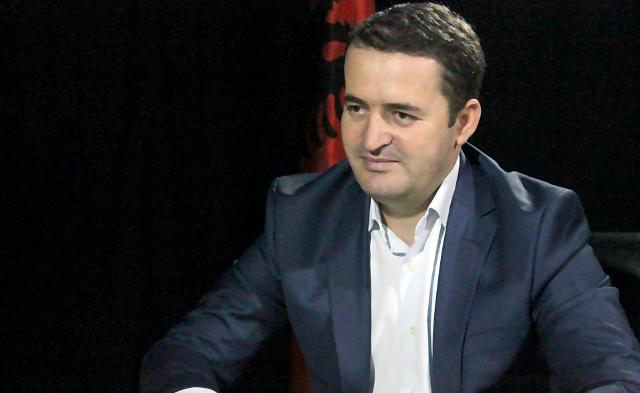 Op-Ed/Russians are now angry due to the unexpected refusal to install a Russian military base in Tivar, Montenegro. They are also taken aback by Montenegro state leaders, who prefer good and close relations with the USA, EU and NATO over joining Serbia into a "Small Russia" of the Balkan, like it would be prescribed in the Russian notorious strategy for its geostrategic impact in Europe
By Edmond Vlashaj*
Russias's attempt to install a military base in Tivar, Montenegro, shows that Russia is using the path of prepotency. This attempt was made known for the international public opinion several months ago by a Montenegrin daily newspaper, (Vijesti).
Meanwhile, the news published in the past few days that a Russian MP had threaten Montenegro that this country would be obliterated by Russians with missiles if it becomes part of NATO and adding the unfair Russian clashes in Ukraine, make you think that Russia is proving its one way path toward arrogance and prepotency.
Not only this, but if we also add here the Balkan history: Miloshevic's Serb criminals perpetrated massacres and genocide on the people of the Balkan while Russia used to watch. This at least guaranteed Miloshevic a line of defense through blocking vetos in the UNO Security Council.
All this shows clearly shows that we have to do with a 100 year existing strategy, or perhaps older than 100 years. This also has to do with the occupation of the Balkan, as a way to establish  its hegemony in the Mediterranean region.
Russians are now angry due to the unexpected refusal to install a Russian military base in Tivar, Montenegro. They are also taken aback by Montenegro state leaders, who prefer good and close relations with the USA, EU and NATO over joining Serbia into a "Small Russia" of the Balkan, like it would be prescribed in the Russian notorious strategy for its geostrategic impact in Europe.
All of those events and tragic facts gathered in wars masked with all kinds of epithets, from Balkan wars to religious wars, cultural wars and civilization wars, wars between civilized nations and primitive ones, etc, etc, seem to be part of a unique one, a strategy to exert Russia's influence in the Balkan, Mediterranean and Europe.
In this context, Albanians must become more aware about the force and power that they face. They must be more aware about the force and power that threatens their existence as a nation. Knowing this reality, then it's easy for us to make our calculations as to what force and power is needed to face this potential and permanent aggression.
As to how such opponent can be confronted, there are examples from world history, but it would be worthwhile to study the history of Finland, Sweden, Norway and Denmark.
By having the guarantee of a close and strategic partnership with the USA and with the support of powerful regional partners such as Turkey and Croatia, Albanians have all opportunities to "nullify" this notorious Tzar-Putinist strategy for the establishment of the Russian influence and advancement in the Balkan and furthermore in the Mediterranean. For this challenge, Albanians must start to prepare in a serious way.
*Publicist and leader of the New Albania Party
** The opinion of the author doesn't necessarily represent IBNA's editorial line