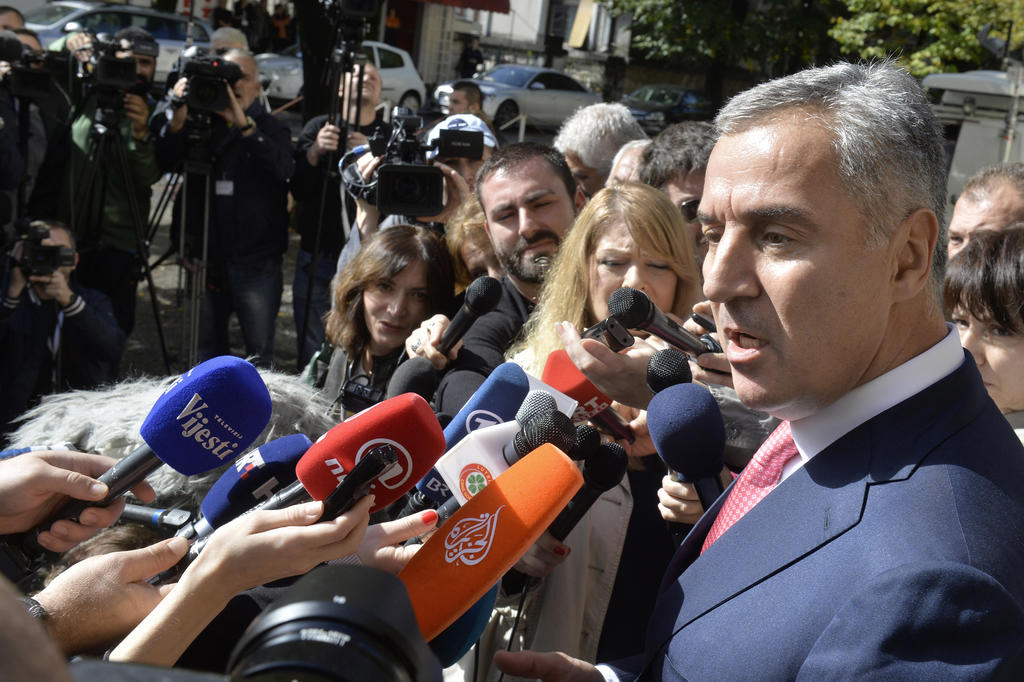 The organizers of an attempted terrorist attack in Montenegro on election day, October 16 included "two nationalists from Russia."
The goal of the operation was "to topple the current Montenegrin authorities, liquidate PM Milo Djukanovic (photo) and prevent Montenegro from joining NATO."
This is what Montenegro's chief special prosecutor, Milivoje Katnic, told an extraordinary news conference in Podgorica – the first held since a group suspected of organizing this attack was arrested.
"There is no information about the involvement of the states of Serbia and Russia, with whom we are cooperating in solving this case," Katnic stressed.
According to him, the group consisted of citizens of Russia, Serbia, and Montenegro.
Journalists were also shown a 3-minute video of "the material found on those arrested," said to have been provided by Serbia's security services.
Katnic said that the group planned to use "50 automatic rifles and 50 pistols" during the attack, and that it was "trained to offer resistance to the police."
"The plan was to infiltrate citizens 23 hours after the elections and, once the politicians went up on stage, for everyone to enters the Assembly and remain there at least 48 hours. Marksmen who would have taken the life of Milo Djukanovic were also engaged," Katnic said.
The prosecutor told reporters that "a political structure" from Montenegro was involved in this "attempt at terrorism."
Asked where the two Russian citizens suspected as organizers are now, Katnic replied:
"The Special Prosecutor of Serbia had these persons under its surveillance. These persons are no longer in the territory of Serbia. BIA controlled them, but that cannot be used as evidence, nor could they have been detained. Whether they are in Russia or someplace else I don't know."
Montenegro's supreme state prosecutor, Ivica Stankovic, also spoke at the news conference, to once again reject the accusations that the entire affair was fabricated, and said Montenegrin authorities "have the evidence for all the actions undertaken so far."
One of the participants in the Slavonski Brod meeting, Brigadier Tomislav Bozic described Djuro Matuzovic, the commander of the defending forces in Orasje, as a level-headed and humane person.
He always ordered human treatment of prisoners of war, Bozic said,
The arrest of Matuzovic and the other nine men is an attempt to equate the victim and the aggressor, Bozic said adding that it could be also interpreted as an attempt to make local Croats leave the area of Bosnia's part of Sava Basin, that is "Bosanska Posavina"./IBNA
Source: B92