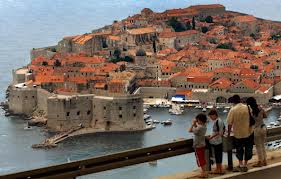 By Natasa Radic – Zagreb
The oldest Russian tourist company Ascent Travel, canceled a number of packages for holidays in Croatia and Montenegro, on the grounds of the poor demand. The Moscow Times reported that the company announced that it is canceling summer programs even after it introduced a discount arrangements in the amount of 60 percent.
The company has already paid compensation to its customers who were supposed to travel on a holidays this weekend. Their trip was canceled because of too little interest.
CEO Yevgeny Sudbin did not want to talk about numbers, but The Moscow Times reports that the trip to the Balkan countries was canceled for 16 thousand Russian tourists who have paid their arrangements.
-Ascent Travel has canceled its trips to Croatia and Montenegro, its key summer destinations, due to poor demand, and because the company could not fill the rooms that had been previously booked with local hotel owners – said Yevgeny Sudbin for the Russian newspaper. Analysts of Moscow Timees pointed out that there was a poor demand due to the general decline of consumer activity in Russia.
It is assumed that the reduced number of trips to Croatia was influenced by the Croatian accession to the EU. Specifically, the Russian tourists now need visas to enter Croatia. The demand for the arrangements in Croatia fell at least 20 percent, forcing the company to sell them below cost.