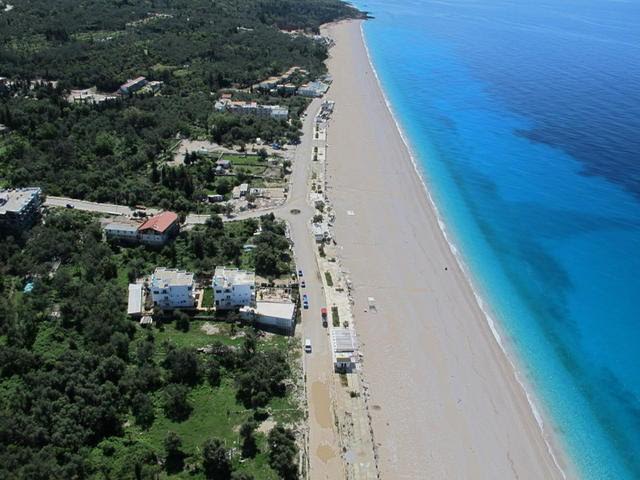 …But does Albania have a suitable infrastructure to welcome Russian holiday makers?
Tirana, 24 December 2015/Independent Balkan News Agency
By Edison Kurani
Albanian tour operators have requested to the government to come up with a strategy for the development of tourism, but according to them, the Russian-Turkish conflict is the ideal moment.
Heads of tour operators in Albania held a meeting with the Minister for Economic Development, Tourism, Trade and Enterprise, Arben Ahmetaj, to talk about the developments of this sector during this year and the measures expected to be taken for the implementation of the new law.
According to tour operators, the government must draft a strategy for the development of tourism, "given that the Russian-Turkish conflict favors Albanian market". Tour operators believe that Albania is a good opportunity for Russians to "swarm" Albanian beaches following the recent clashes between Russia and Turkey.
It's a fact that millions of Russians regularly visit the beaches of Turkey, but this year, this number fell drastically.
Under these circumstances, Albanian tour operators are trying to penetrate the Russian market in order to attract Russian holiday makers to Albania.
This idea seems ambitious, but somehow inapplicable in circumstances when the hospitality services in Albania are far from the standards offered in Turkey. Albania doesn't even have any resort with all inclusive services and prices in Albanian beaches are higher than in Turkish beaches.
Tour operators are aware of these problems, therefore they have addressed a number of complaints against the minister of Economic Development. The complaints mainly related to infrastructure, environmental pollution and high taxes.
Ilda Kasa, a tour operator, identifies a number of problems relating to road infrastructure and quotes several holidaymakers: "Some of them have said that the hotels are nice but the view outside is as if we were in Kandahar. Police checkpoints situated everywhere, are a real concern, as tourist buses are present on the road at any given moment".
Reduction of VAT, an undelivered promise
In yesterday's meeting, tour operators demanded the reduction of VAT which has been promised by the government. According to the Albanian Association of Tourism, tourist industry in the country is facing a higher tax burden than neighboring countries and this leads to a lower competition in the region.
The high level of taxes is making us uncompetitive in the region, said Zak Topuzi, head of the Hotels Association.
Compared to the region, the level of VAT in Albania is the highest one, at 20%, while VAT in Greece is 6,5%, in Montenegro it's 7%, Croatia 10%, Bulgaria 7%, FYR Macedonia 5%, Romania 9%, Serbia 8% and Slovenia 8,5%.
Enver Mehmeti from the Association of Albanian Tourism, says: "Hospitality sector is expecting a reduction of VAT. Believing on this, it has made an unrealistic offer, which has produced a basis for informality that will accompany the sector throughout 2016".
Minister Ahmetaj says that it was impossible to reduce VAT on tourism from 20 to 6% this year. "This remains an undelivered promise", admits minister of Economy and Tourism, Arben Ahmetaj, adding that: "I believe that with the reforms that we have undertaken and the fiscal consolidation that we have achieved, 2017 will be a safe investment for what we have promised".
Number of tourists grows
2015 brought a significant growth in the number of visitors and tourists. According to the latest report of the Bank of Albania for the year to October, compared to last year, there has been a growth of 12%, while the first six months of the year saw a 17%.
In 2015 the geography of tourists has seen a significant change. Tourists have come from Slovenia, Slovakia, Czech Republic, Poland, Norway, Sweden, Austria, Italy, Denmark, Germany and France.
Experts say that these are figures and facts that consolidate Albania as an important tourist destination.
Meanwhile, expectations for next year are more positive. Tour operators report an increase of up to three or four times of the number of tourists which are expected to visit Albania in 2016. /ibna/