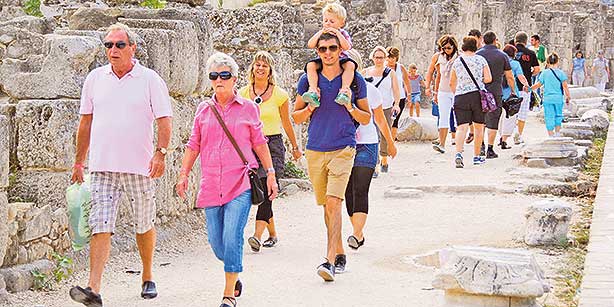 Athens, March 1, 2016/Independent Balkan News Agency
By Manolis Kostidis
The deterioration in Ankara-Moscow relations, as well as the terrorist attacks in Istanbul and Ankara and the war scenarios that have surfaced on Syria, are expected to have serious negative consequences in the arrivals of Russian tourist in Turkey.
In Antalya, which is the city with the most tourist arrivals in Turkey, along with Istanbul, Russian tourists have literally disappeared. In February 2015 the city had been visited by 8.307 Russians, while in the same period of 2016 the number of Russians was only 55!
According to figures of the Turkish Ministry of Tourism, the overall drop in tourist arrivals in Antalya in January 2016 was 30% compared to 2015, while in February the fall reached 39%. Hoteliers Associations report that thousands of people have lost their jobs and the loss will be greater if the uncertainty continues over the coming months. In February 2015 Antalya had been visited by 128.810 tourists, while in 2016 the number of foreigner reached 78.100.
The fall in arrivals of German tourists reached -31%, those of the Nordic countries -61%, the Dutch -35%, and the French -42%.
The Prime Minister of Turkey Ahmet Davutoğlu last week announced extraordinary tourist business support measures. Among the measures is providing loans with low interest rates and the subsidy for trips for public sector employees within Turkey. Many ministers of the Turkish government have stated that this year Turkish citizens have to travel for tourism inside the country to support domestic tourism.