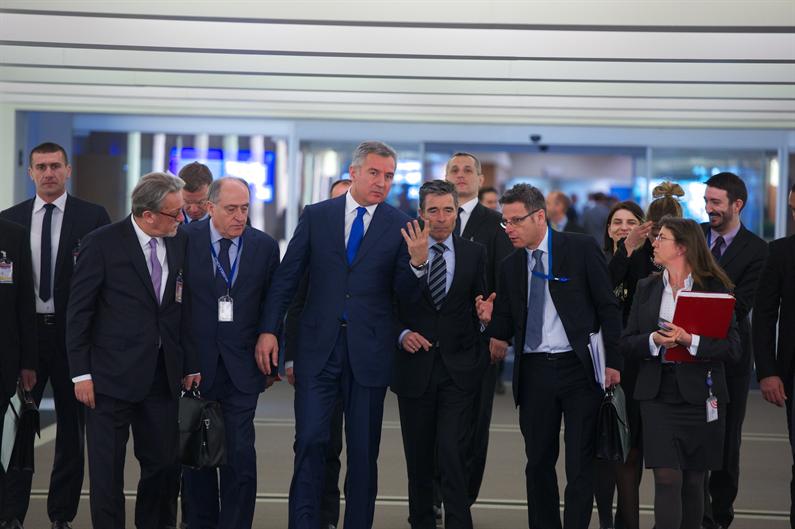 By Adnan Prekic – Podgorica
The controversy over Montenegrin invites for membership in NATO are continuing. Unofficial information from the top of the NATO alliance said that the invitation for Montenegro was absent because of unfulfilled reforms of the intelligence agencies. However, the U.S. Associated Press reported that the invitation was absent because of Russian spies having infiltrated in the ranks of the Montenegrin intelligence agencies. This information was confirmed by the U.S. agency and a senior NATO official, who said that there are between 25 and 50 Montenegrin intelligence agents associated with Russia. The government denied this information.
Prime Minister Milo Djukanovic has ruled out the possibility that Montenegro was not admitted to NATO on the recent summit in Wales because of the suspicion that in the Montenegrin intelligence services are working Russian spies. "In all my discussions so far, there was never any indication that there is at least one and not 25 to 50 such persons, who threatens the security standards that Montenegro must bring with its participation in the NATO alliance", said Djukanovic.
Prime Minister Djukanovic repeated that Montenegro made ​​a great deal in the way of integration into NATO and that for that they obtained the appropriate gratification. "There were only words of satisfaction in Brussels and during my visit to Washington. Also, during the Ministerial Conference, it was decided that Montenegro after another year of reforems will most likely get the invitation in 2015 without having to wait the next council", concluded the prime minister.
The U.S. agency Associated Press in the an article entitled "NATO suggests that for now they will not accept new members," it is stated that NATO is "faced with a new aggressive" – Russia and they are "weighing" whether to accept new members, but also excluded the option of rapid expansion. The agency reminds that Montenegro was largely considered as the closest candidate for membership in NATO, but along with Georgia, Bosnia and Herzegovina and FYR Macedonia it received a notice that it will not happen anytime soon.
NATO Secretary General Anders Fogh Rasmussen after the recent meeting of the foreign ministers of NATO countries, said that the ministers will, by the end of 2015, decide whether it's time for Montenegro to join them. Prime Minister Milo Djukanovic in the Montenegrin parliament said that the invitation for NATO was postponed due to geopolitical reasons, primarily the Ukrainian crisis, which Montenegro cannot influence.